White-rumped Sandpiper (Calidris fuscicollis), Willcox Twin Lakes Golf Course, Cochise County
This remarkable flock of ten White-rumped Sandpipers was discovered by Gavin Bieber and Jake Mohlmann 3 June 2009 and they were photographed by Gavin Bieber and Dave Stejskal the same day.

This record is remarkable because there are only 8 previous records of this species in Arizona and all these records are of single birds. Five of those records come from Willcox and nearly all from mid-May to late June. Therefore this single flock represents more White-rumped Sandpipers than have ever been recorded in the state previously.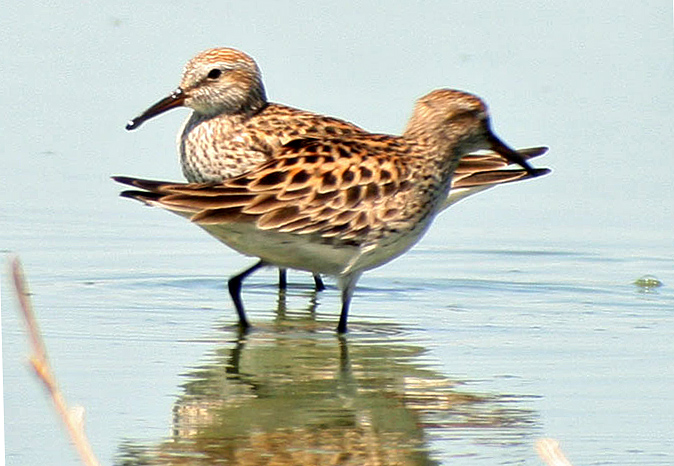 03 June 2009, photo by Gavin Bieber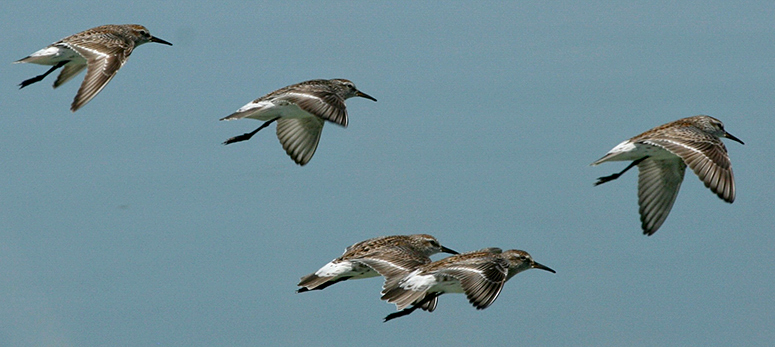 03 June 2009, photos by Dave Stejskal
All photos are copyrighted© by photographer
Map:

View P in a larger map