Black-bellied Plover (Pluvialis squatarola ), Twin Lakes, Wilcox, Cochise County
This Black-bellied Plover was discovered and photographed by Chris West on 13 August 2009.
Black-bellied Plover is casual in SE Arizona from last week of July until last week of September, then rare from last week of September through October, then casual again in November.
Lack of gold-colored spots as on a Golden-Plover, Black face, white hood, white undertail coverts, black flanks, underwing coverts.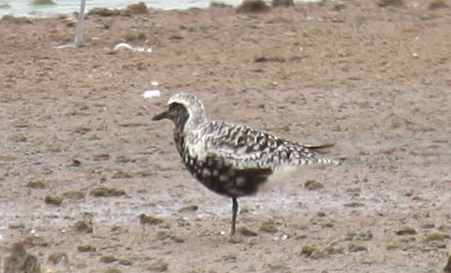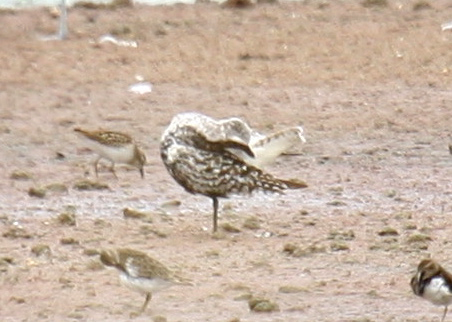 13 August 2009, photos by Chris West
All photos are copyrighted© by photographer