Ruddy Ground-Dove (Columbina talpacoti), My backyard-Miller House of Mesa, Maricopa County
This Ruddy Ground-Dove was discovered and photographed by Jay Miller on 14 November 2009 in his backyard in Mesa.

Rare and sporatic in southern Arizona, reaching as far north as the Maricopa County, primarily in fall and winter. Often found associating with Inca Doves.

Small dove without scaling. Males have rusty plumage with gray head. Spots on wings reach up on shoulders (scapulars).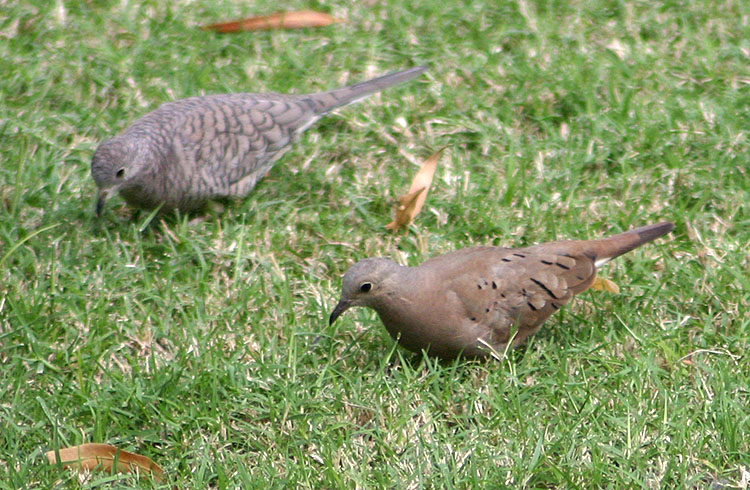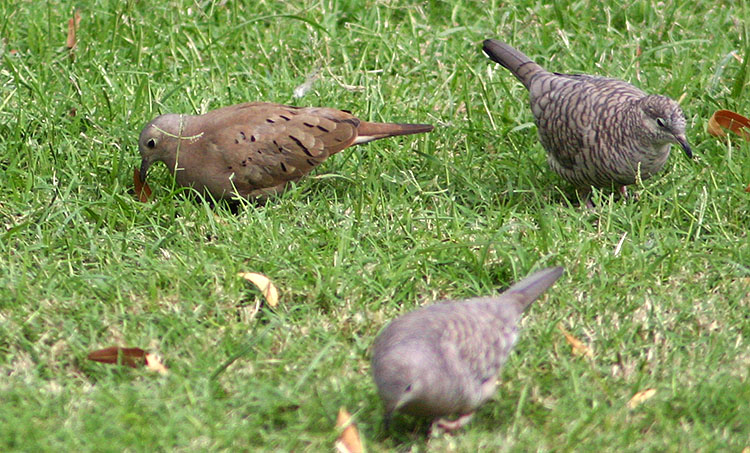 14 November 2009, photo by Jay Miller
All photos are copyrighted© by photographer