Wood Thrush (Hylocichla mustelina), Sweetwater Wetlands, Pima County
This Wood Thrush was discovered by Deborah Vath and Bob Beatson and photographed by Bobby Metz on 21 November 2009 at the hidden pond at Sweetwater Wetlands in Tucson.

Wood Thrush is a casual transient in Arizona with fewer than 20 records. This is the second one to be photographed at Sweetwater.

Wood Thrush has large, round black spots extensively on the breast and a bright rufous head that contrasts with the brown back.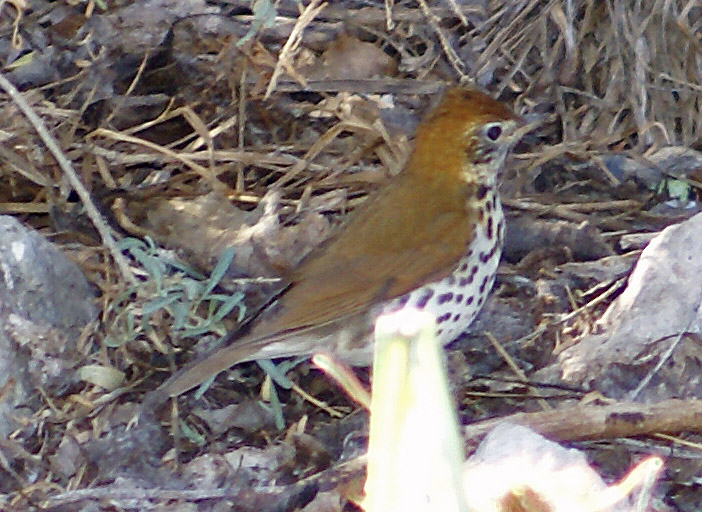 21 November 2009, photo by Bobby Metz
All photos are copyrighted© by photographer