Cackling Goose (Branta hutchinsii), Whitewater Draw, Sulphur Springs Valley, Cochise County
Four Cacking Geese were first reported at Whitewater Draw on 7 November 2009 by Ann and Alan Miller. Reports since then have described both light and dark breasted birds and there may be two different family groups of different subspecies present.
These four Cackling Geese of the dark-breasted subspecies Branta hutchinsii minima were photographed by Scott Olmstead on 27 December 2009

Cackling Goose, which consists of four extant subspecies, was split as a separate species from Canada Goose in 2004. The status of this new species in Arizona is poorly known and only a few have been carefully documented. While the smallest form, B. h. minima, is relative easy to identify, the other, larger, light-breasted forms, can be extremely difficult to separate from the smallest Canada Goose, B. c. parvipes, which is regular in Arizona in small numbers. See here for more information on the identification challenges.

The combination of dark breast, very short stubby bill, steep forehead, short neck and very small size (slightly larger than a Mallard) makes the identification of these minima Cackling Geese straightforward.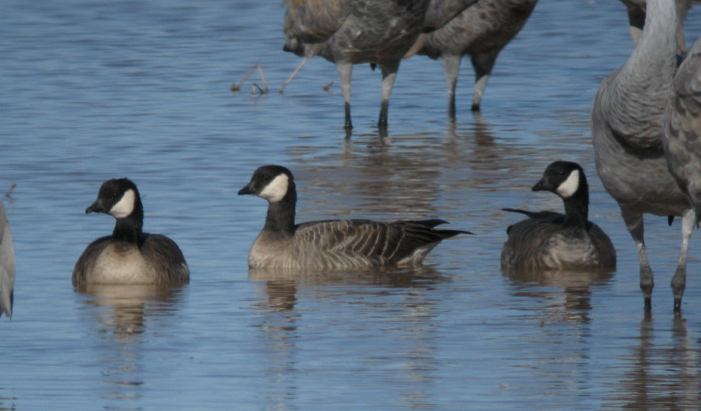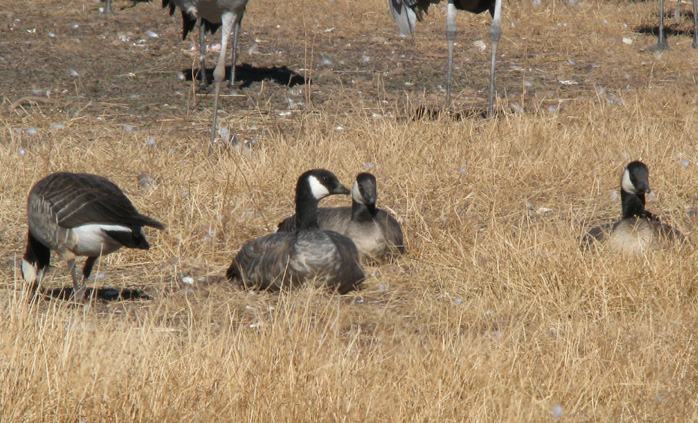 27 December 2009, photo by Scott Olmstead
All photos are copyrighted© by photographer