Yellow-throated Warbler (Dendroica dominica), Sweetwater Wetlands, Pima County
This Yellow-throated Warbler was discovered by Peter Taylor on 19 May 2010 and photographed the same day by Andrew Core.

Yellow-throated Warbler is a casual transient in Arizona with about 20 previous records. From 2000-2008 there had only been a couple of records but this is the fourth documented report since November 2008.

Note the yellow throat, black auriculars with white spot behind them and the white eyeline. This bird is of the western D. d. albilora race. This race has a white or pale yellow supraloral stripe (the part of the white eyebrow near the bill) whereas the other races of D. dominica have bright yellow supraloral stripes.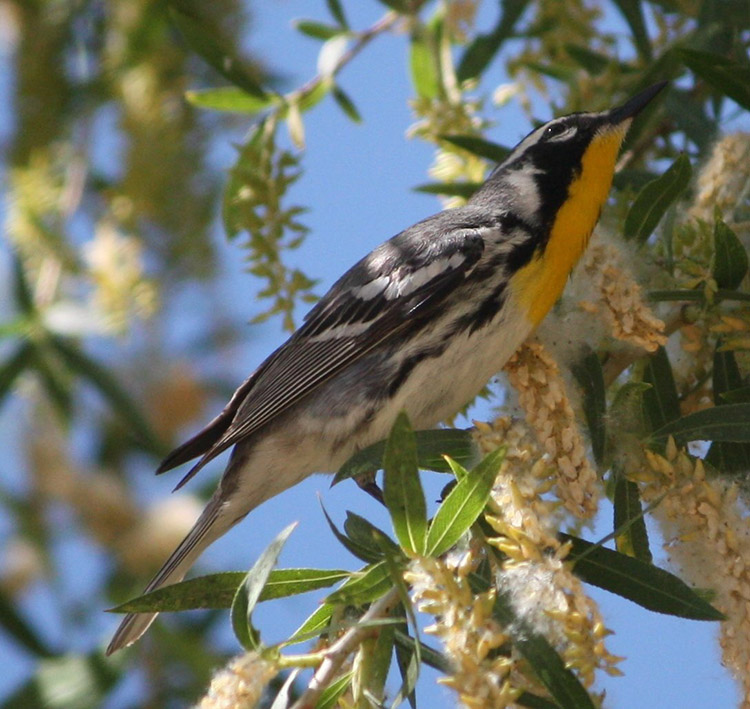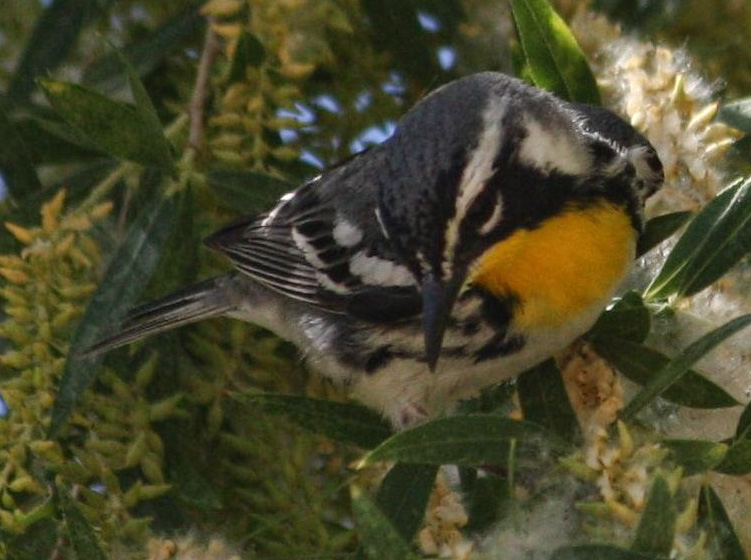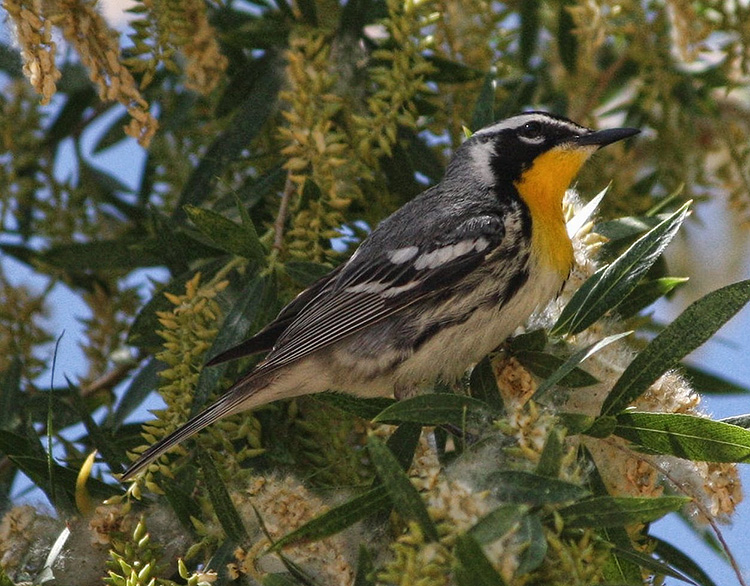 19 May 2010, photos by Andrew Core
All photos are copyrighted© by photographer