Whimbrel (Numenius phaeopus), Palo Verde w. of Phoenix, NE corner of Wilson/Old US-80, Maricopa County
This Whimbrel was one of two discovered and photographed by Stig Tjotta on 17 April 2011.

Rare transient statewide except in the Lower Colorado River Valley where is it uncommon.

Smaller and shorter-billed than Long Billed Curlew. Characteristic striped head pattern with distinct light middle crown stripe.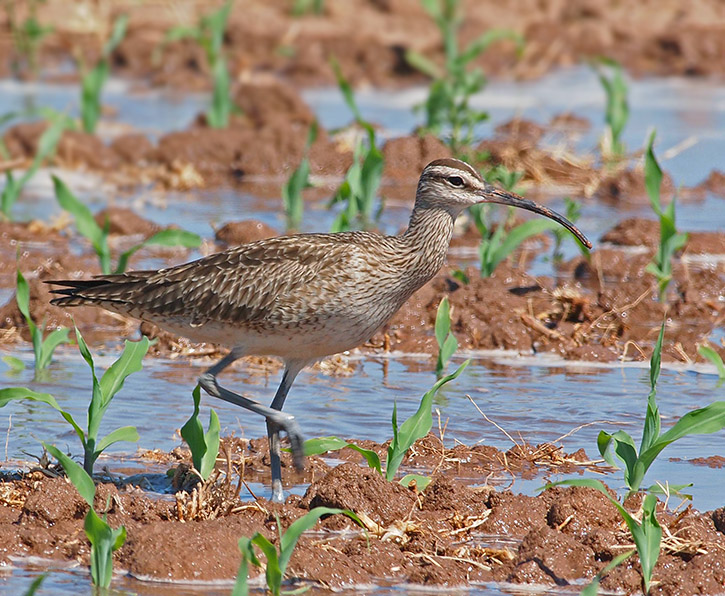 17 April 2011, photo by Stig Tjotta
All photos are copyrighted© by photographer