Yellow-bellied Sapsucker (Sphyrapicus varius), Clark's Crossing Road, Santa Cruz County
This Yellow-bellied Sapsucker was discovered and photographed by Moez Ali on 05 February 2012.

Rare but regular winter visitor.

Adult male showing a continuous black border around the red throat that merges with the black breast bib, white facial and head stripes with no red tinges in the cheeks or nape, clean white eyestripes merging with the clean white nape and messy white bars on the back.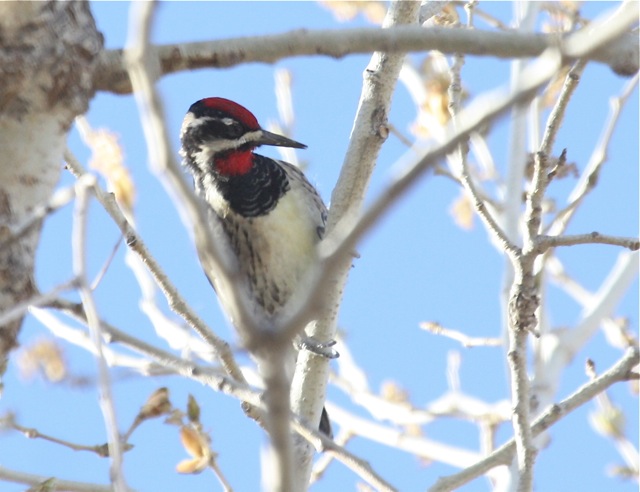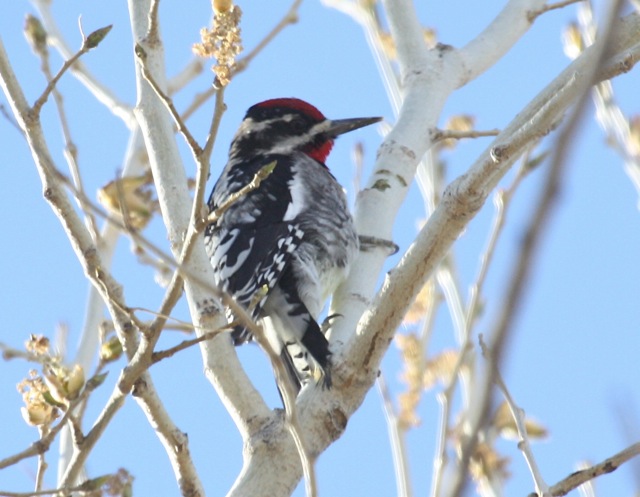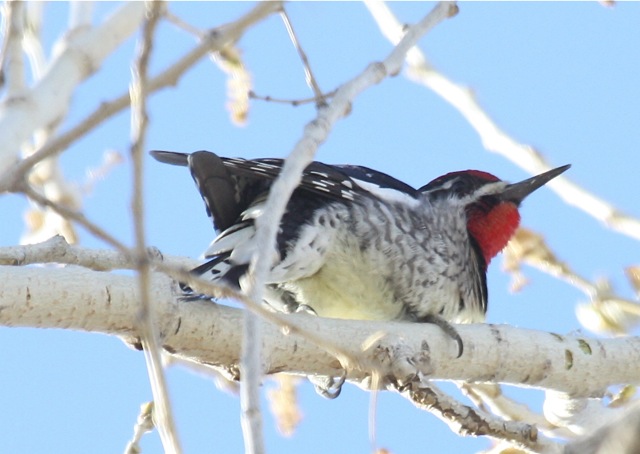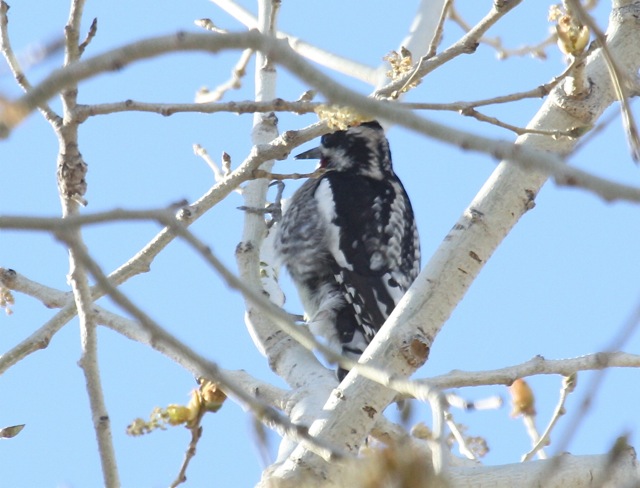 05 February 2012, photo by Moez Ali
All photos are copyrighted© by photographer