Upland Sandpiper (Bartramia longicauda), alfalfa field near San Simon, AZ, Cochise County
Two Upland Sandpipers were discovered at this site by Richard Webster on 12 August 2012. Later that day, John Yerger and Morgan Jackson found three in the same area. One of these birds was photographed by Arlene Ripley on 14 August 2012.

Seven previous records for Arizona, the last in 2007. This species is considered threatened and declining throughout its range, especially in the east. At the same time these birds were found, a number were also being seen in New Mexico suggesting there has been something of an insugance of this species in the SW.

More of a straight-billed curlew than a Sandpiper, Upland Sandpiper has a very distinctive shape with small head, large eyes, thin neck and long tail. Pale face, white belly, and yellow legs are also distinctive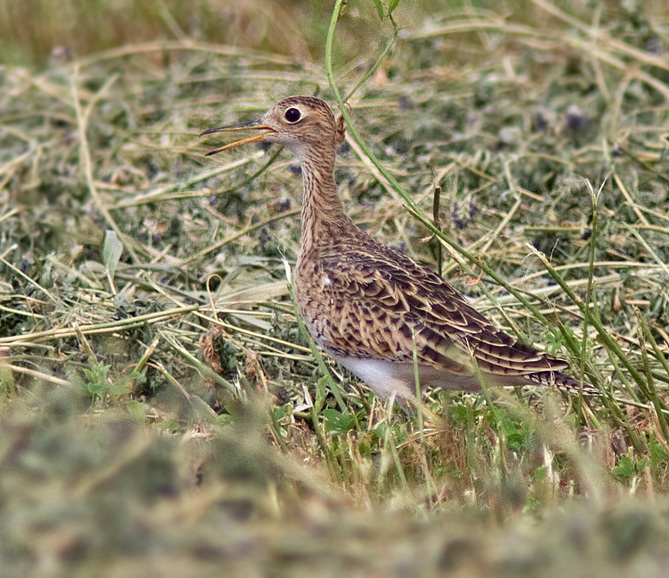 14 August 0012, photo by Arlene Ripley
All photos are copyrighted© by photographer