Least Tern (Sternula antillarum), Roper Lake State Park, Graham County
This Least Tern was discovered by Jeff Coker and John Saba on 03 June 2013 and photographed by Andrew Core on 03 June 2013.

Once a casual visitor to Arizona, this species has increased steadily over the last few years and the first nesting record for the state occurred recently in Glendale. It is nearly annual at Gilbert Water Ranch and at Willcox during mid May.

This immature first cycle (probably 2nd year) plumage is certainly not the expected one for Arizona, as most reports from Arizona are adults. In this case the very small size was helpful, as immature Common Tern also shows a dark carpal bar.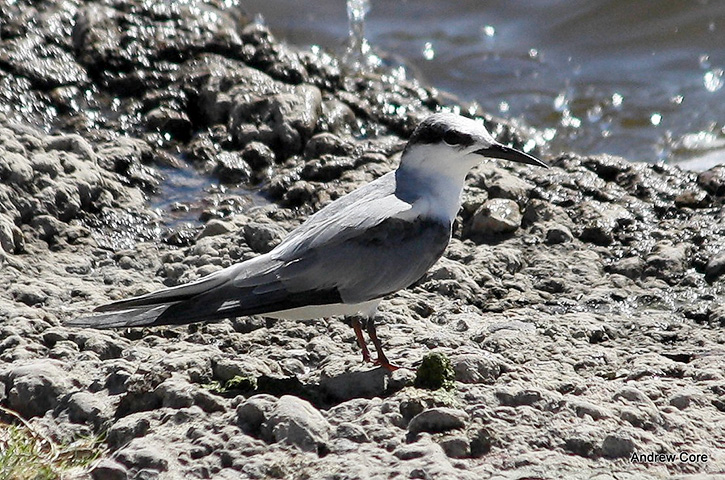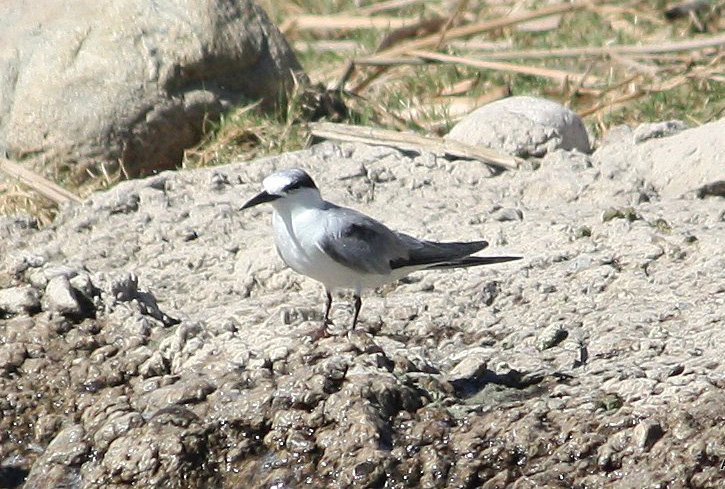 03 June 2013, photo by Andrew Core
All photos are copyrighted© by photographer