Black Scoter (Melanitta nigra), South Cove at Lake Mead, Mohave County
These Black Scoters were found by Eric Hough, James McKay, Anne Pellegrini, and John Barthelme, and photographed by Eric on 08 November 2014.

The birds were first observed on the Arizona side of the reservoir before they were flushed by boats and flew over into Nevada waters.

Rare but increasing fall and winter visitor (primarily along the lower Colorado River where it has been annual in recent years) with ~25 state records.

Both birds were females/immatures, with dark caps contrasting with clean pale faces, thick and long sloping bill typical of scoters, and long all dark body. The all dark flanks are a useful trait for telling this species apart from similar basic plumaged male Ruddy Ducks which would have paler, rufous-tinged flanks.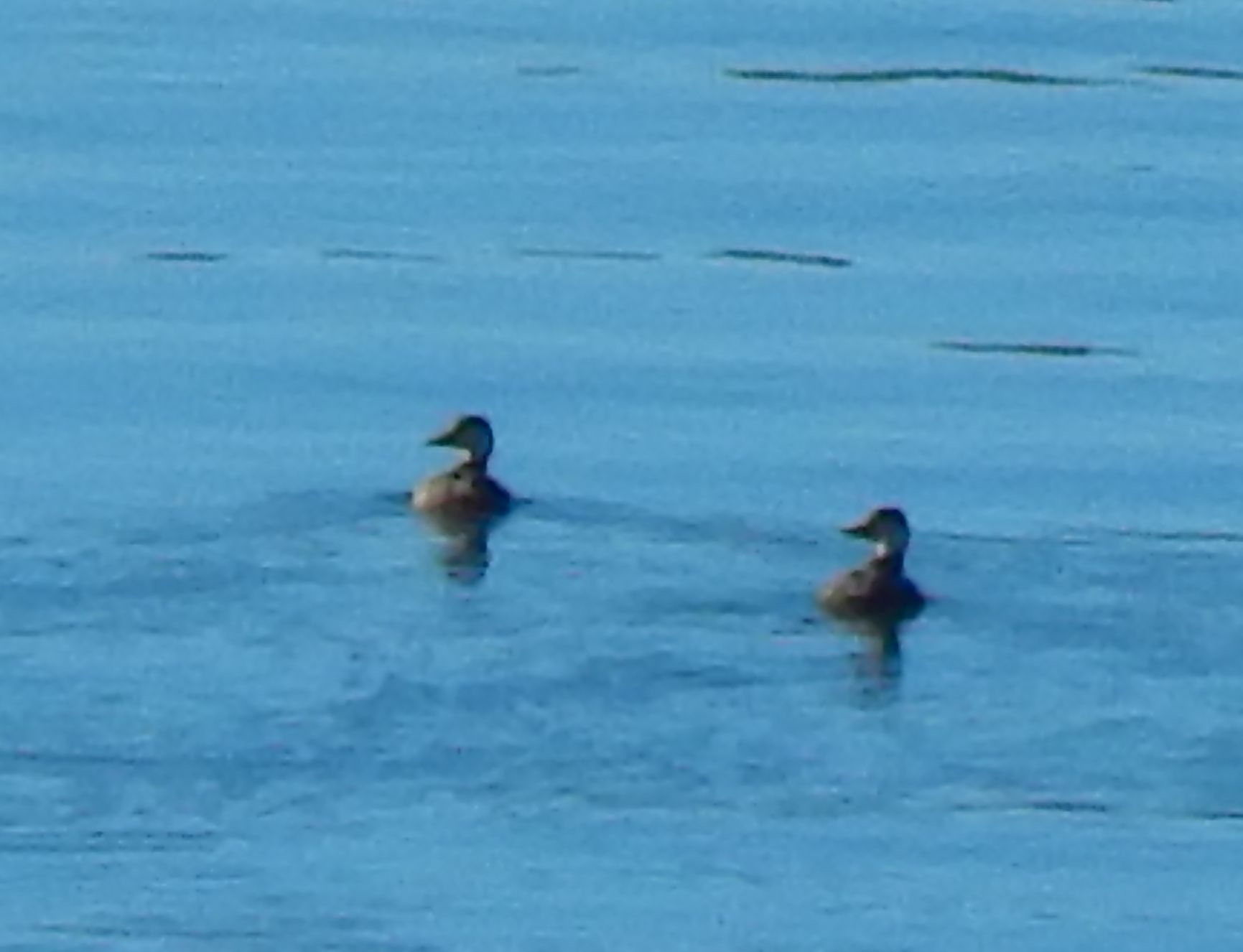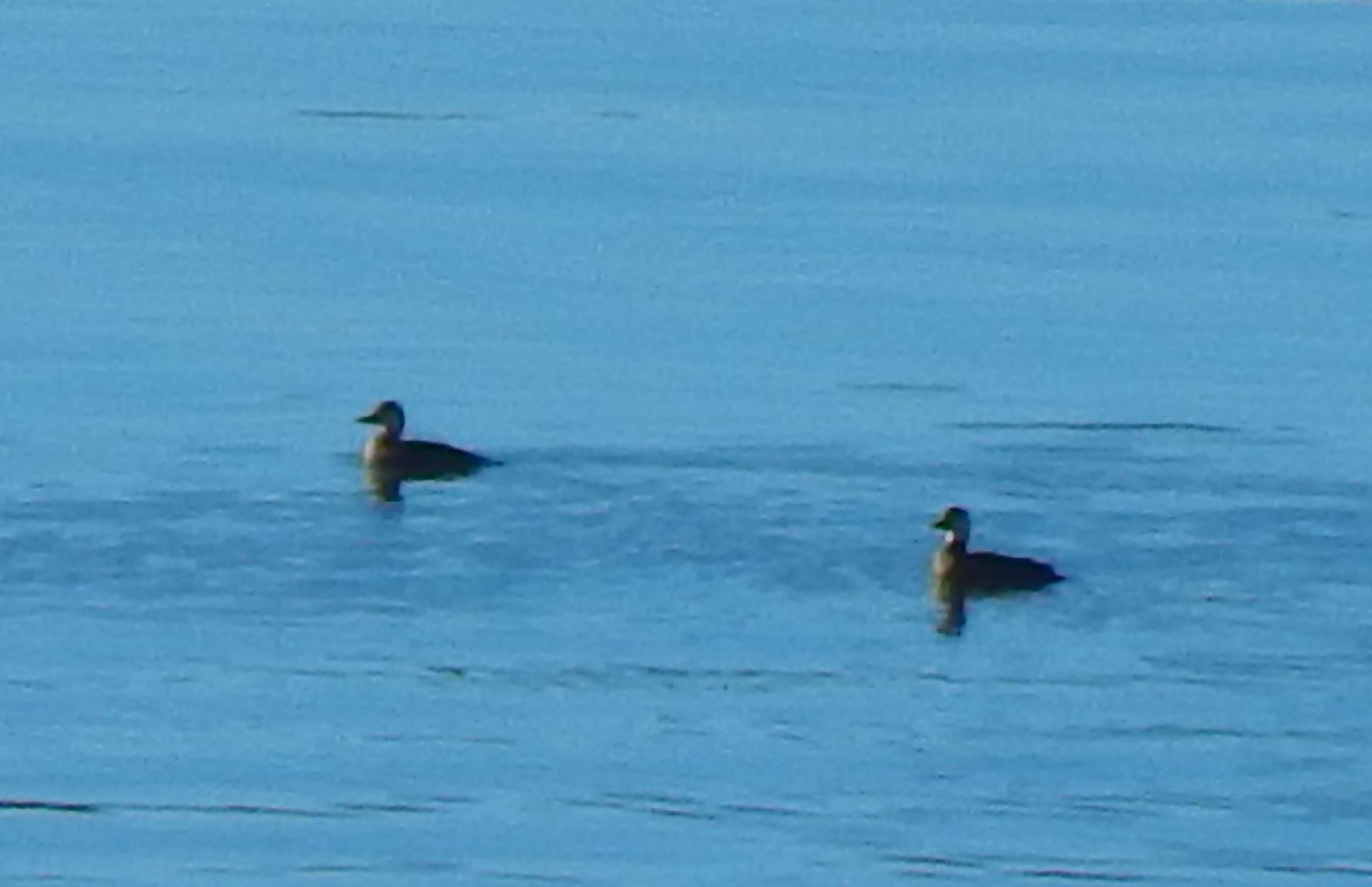 08 November 2014, photo by Eric Hough
All photos are copyrighted© by photographer