Juan Fernandez Petrel (Pterodroma externa), East Tucson, Pima County
This Juan Fernandez Petrel was found and photographed by Brian Gibbons on 07 September 2016

Hurricane Newton formed roughly 220 mi southwest of Manzanillo, Colima, Mexico on 4 Sep 2016 and reached Arizona on 7 Sep 2016, bringing with it several notable species, including three species new to Arizona and one even new to the ABA area! This storm officially reached hurricane strength winds late on 5 Sep 2016 and reached peak intensity with wind speeds of 90 mph shortly before making landfall at Cabo San Lucas, Baja California Sur. Newton moved north and weakened over the Baja California Peninsula. The eyewall fell apart before it made a second landfall, after crossing the Gulf of California, near Bahia Kino, Sonora where it weakened to tropical storm status. Early afternoon on 7 Sep it crossed into Arizona in a weakened state. Despite the weakened state of the storm it managed to bring 5 species of "tubenoses" to Arizona, typically associated with stronger storms. Clearly we have a lot to learn about how hurricanes affect birds in our area! To see a track of the storm see here and to see windspeeds see here. For more information on the last tropical storm to bring tubenoses to Arizona, Nora, see here.
Potential first state record if accepted by the ABC and first ABA record (there is an accepted sight record from Oregon that is not widely accepted). Regular well off southern Baja California (regular to 25 degrees north) in the late summer and fall. Top pick in the 1999 Birding article (Vol 31: #6) Next New Birds ABA Area birds: Pacific Pelagic. A prior Gulf of California record was also hurricane related. Bird was observered from an east Tucson yard flying over.
A "tubenose" in the family Procellariidae, "tubenoses" on stout bill, long relatively slender wings on a thick body, short neck with a large head identify this as a large Pterodroma. Distinctive M pattern on upperparts (difficult to see in dorsal photo), face pattern and underwing pattern distinct. Note the partial white hind collar with a grayish hindneck, a black mask that contrasts with the grayer cap, white underparts with a restricted black carpal-ulnar bar, and less broad black wing margins. This helps to rule out similar species such as Hawaiian/Galapagos and the less likely White-necked Petrel.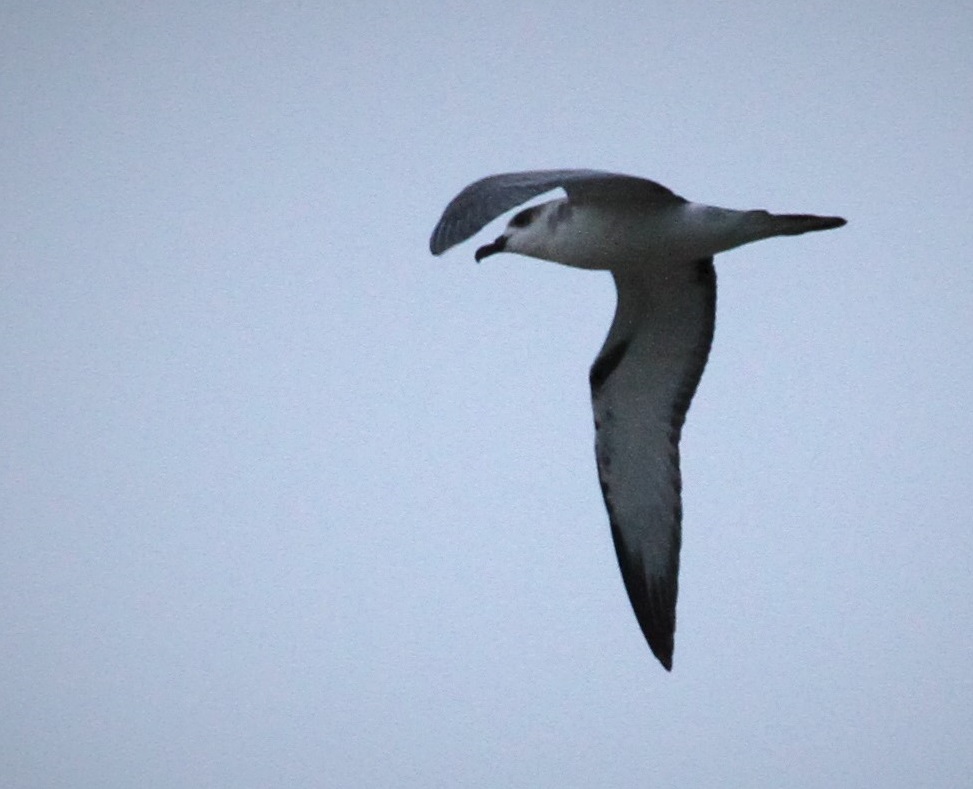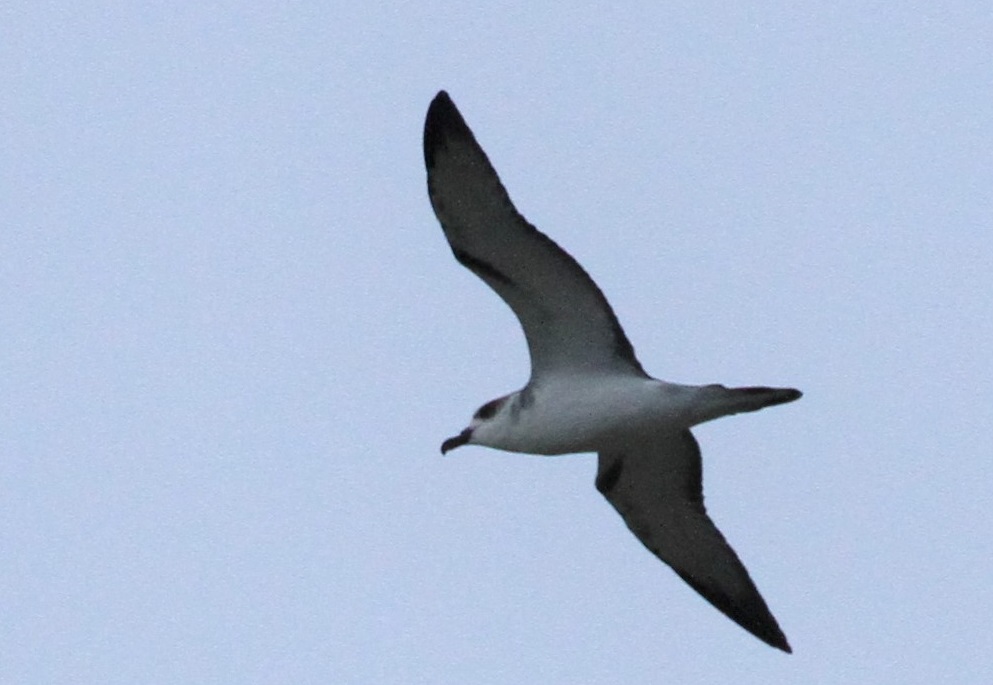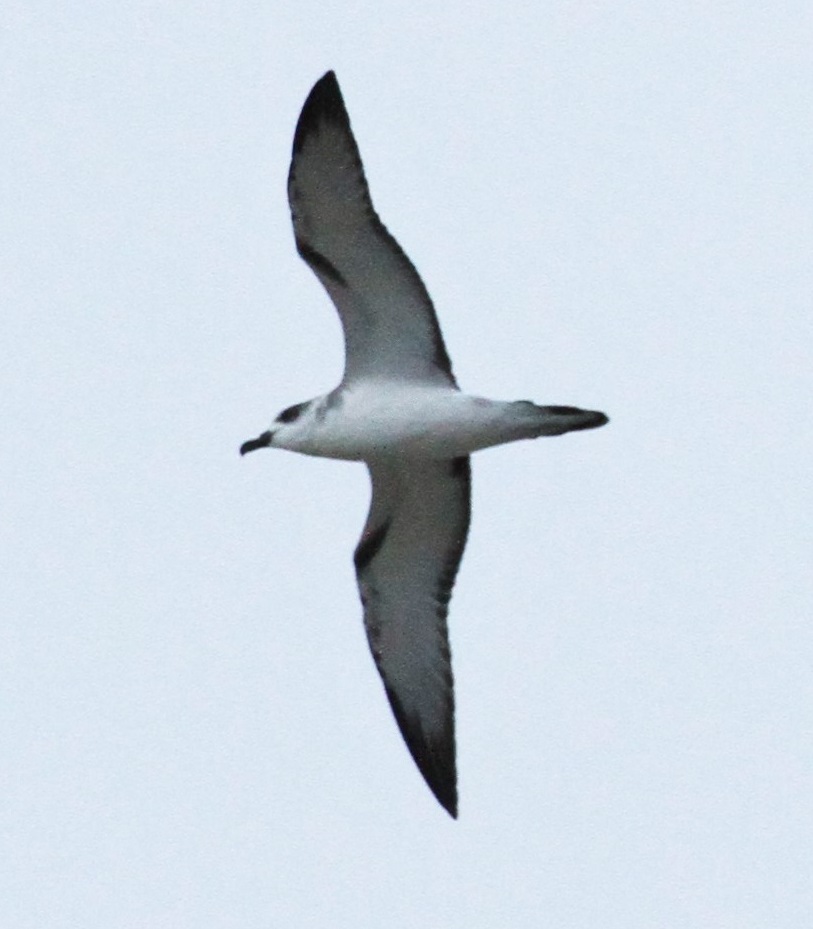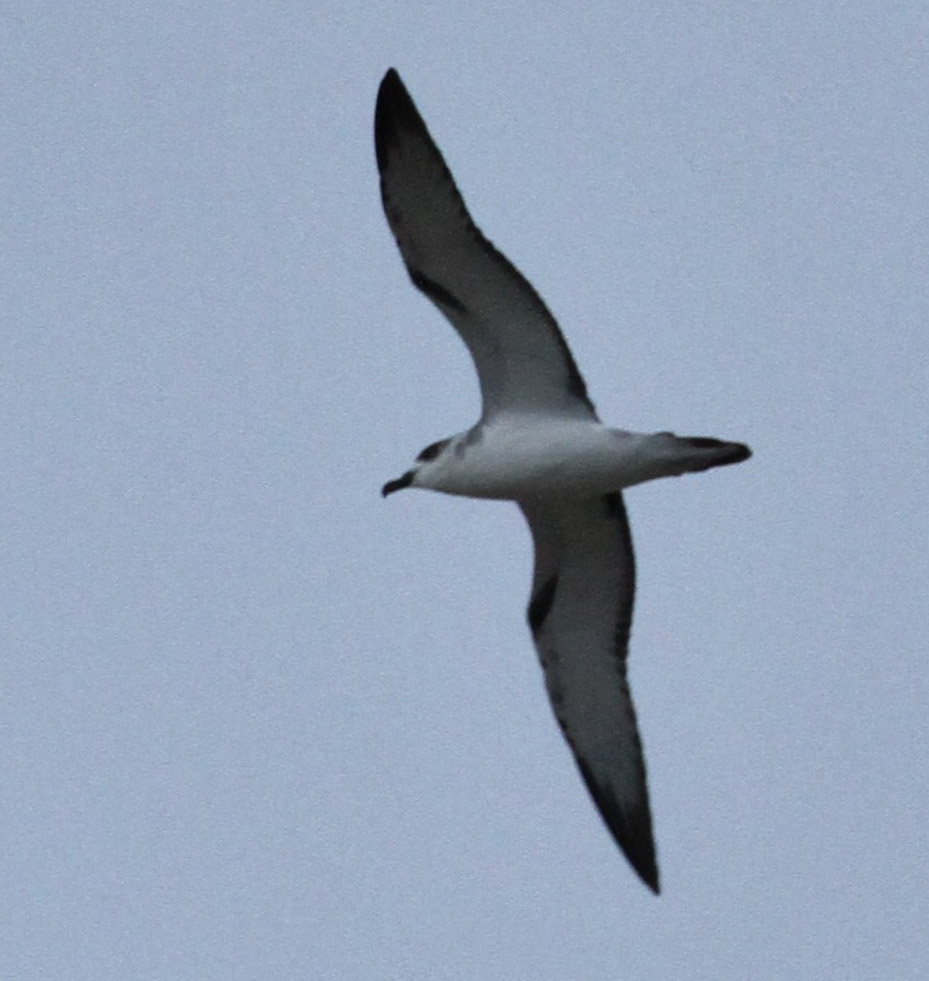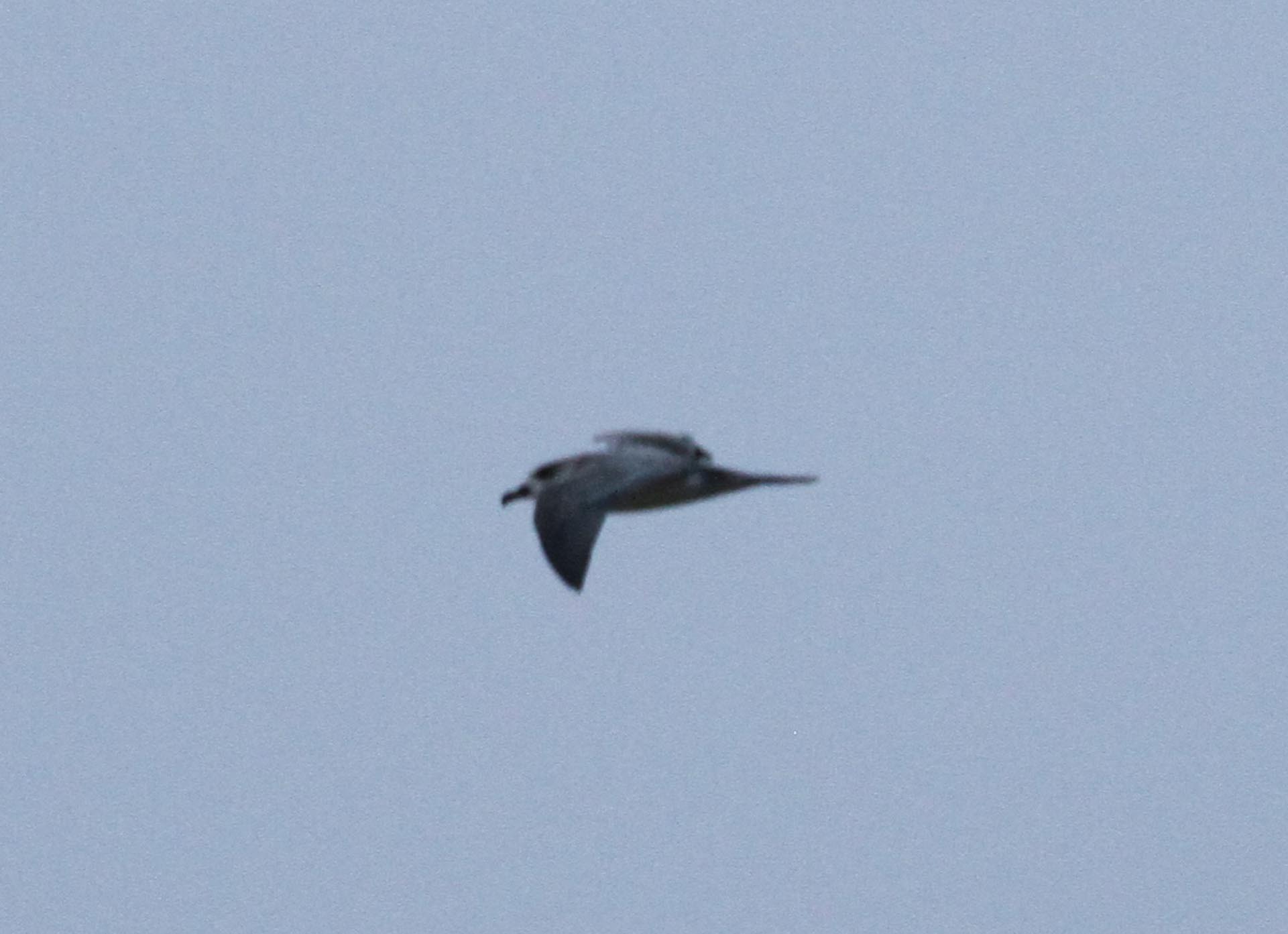 07 September 2016, photo by Brian Gibbons
All photos are copyrighted© by photographer