American Golden-Plover (Pluvialis dominica), Gilbert Water Ranch, Maricopa County
This American Golden-Plover was found by Cindy Marple on 10 November 2017 and photographed by Brendon Grice on 11 November 2017

As you can see in these photos, the bird was actively feeding on worms.

Casual migrant (less than 50 records for the state).
The similar Black-bellied Plover is eliminated by this bird's thin bill, dark cap, long wings, and more distinct pale supercilium. Separating this bird from the very similar Pacific Golden-Plover is much more difficult (see here), but there are only two records of Pacific for Arizona (plus a third that is currently circulating). Identification as American Golden-Plover hinges mainly on the duller, grayer plumage and structure of the bird.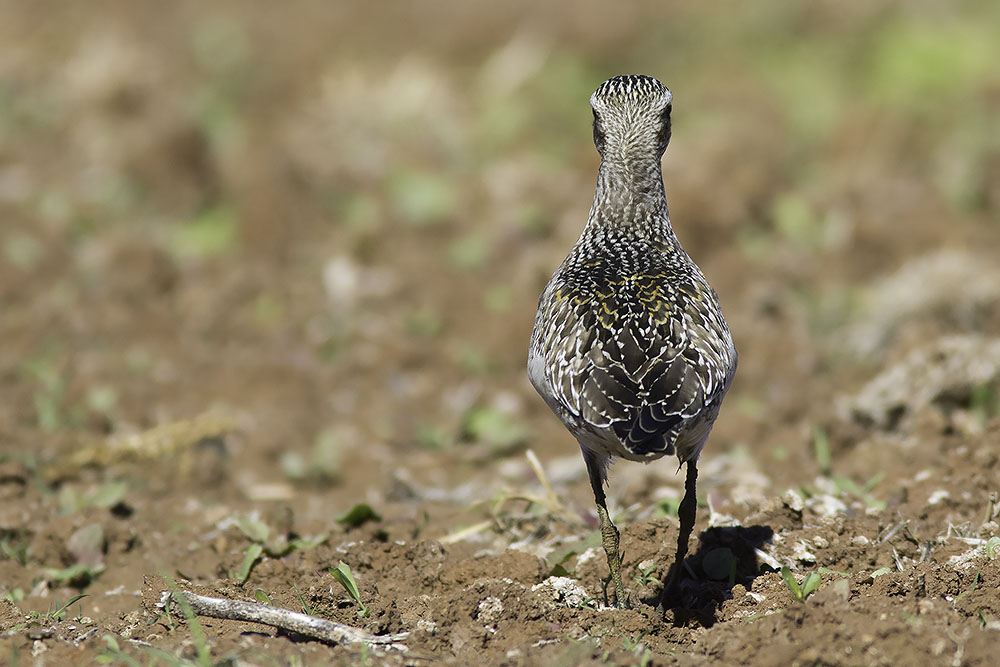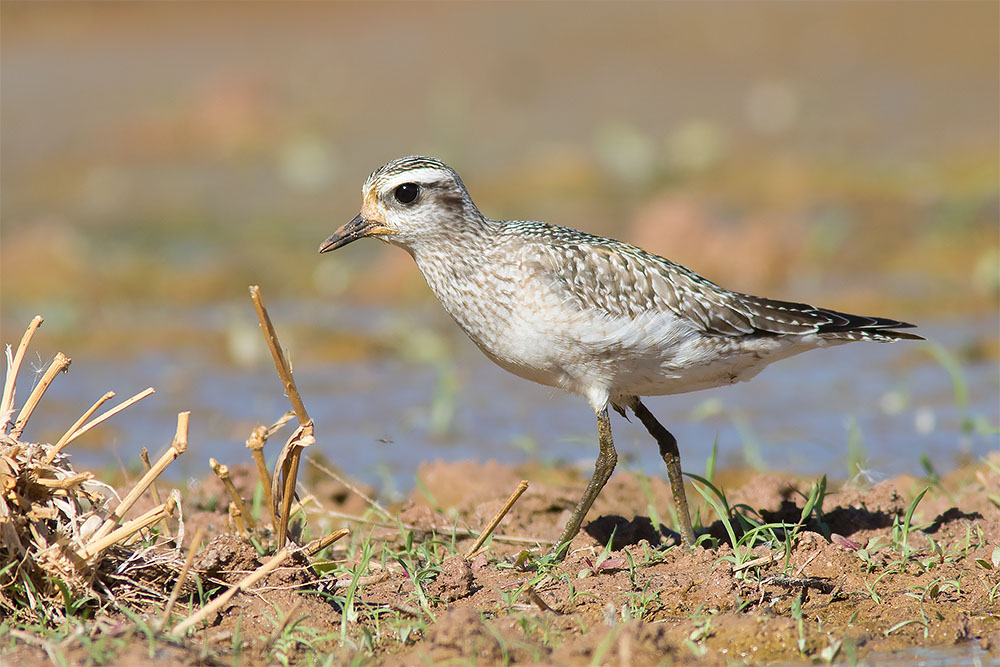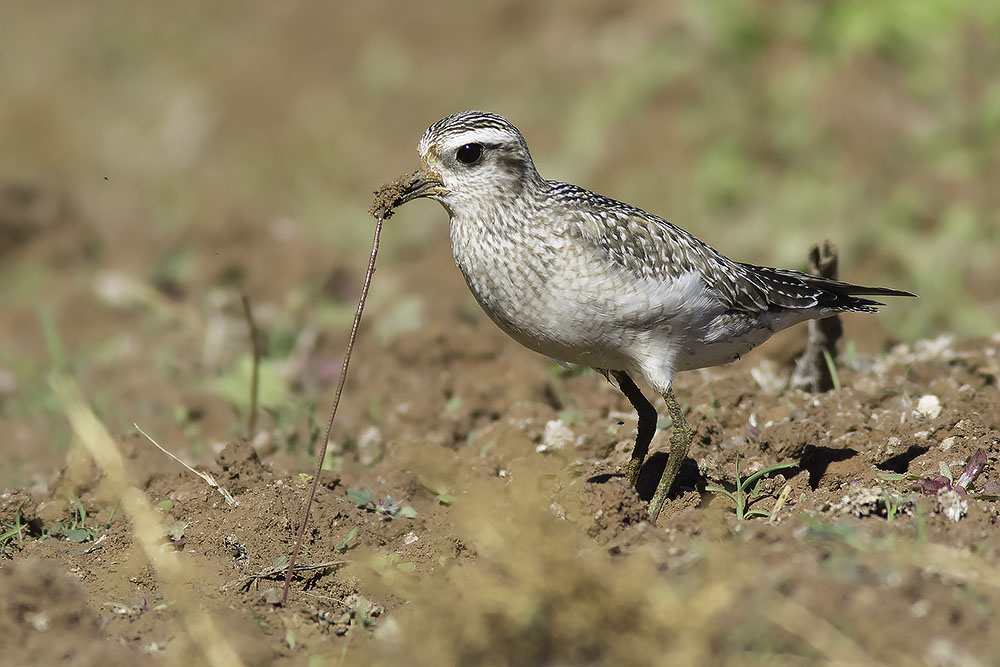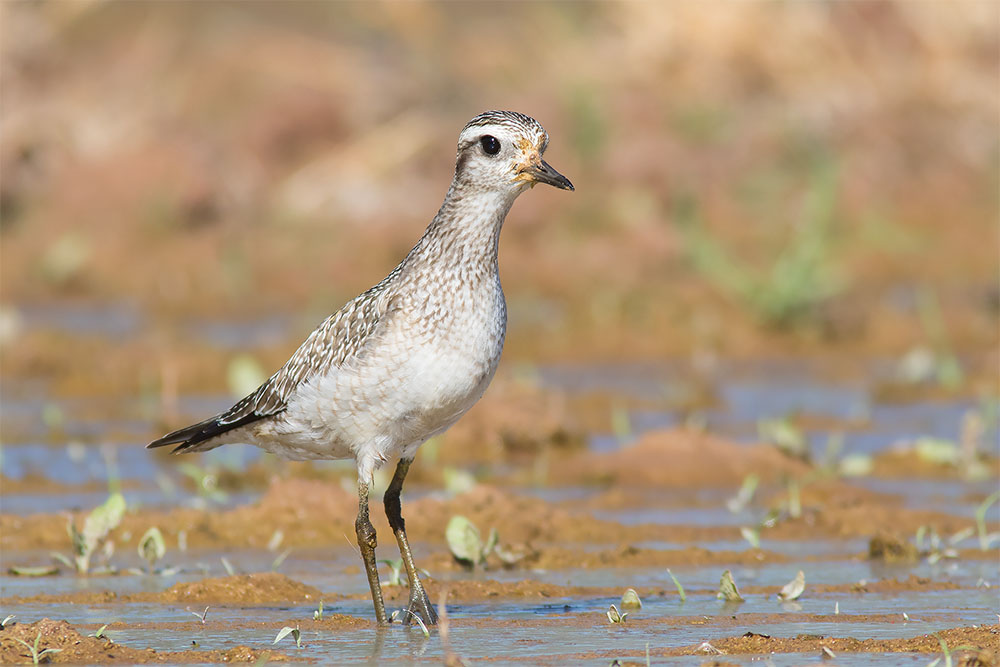 11 November 2017, photo by Brendon Grice
All photos are copyrighted© by photographer