White-eared Hummingbird (Hylocharis leucotis), Cima Creek, Chiricahua Mountains, Cochise County
This White-eared Hummingbird family was photographed by Steve Wolfe on 18 August 2019. The adult female was found by Roger Shaw on 11 August, and the nest with two young was found by Mark Conrad and others on 17 August.

A rare summer resident in the mountains of southeastern Arizona. Breeding has been documented before.
The white eyebrow of White-eared Hummingbird is brighter and more broad than any other species of hummingbird in Arizona, although some others can show a rather distinct pale supercilium, especially Broad-billed and Blue-throated. Also note the extensive green speckling on the underparts. The first photo below is of the adult female, and the second is of one of the young just after it fledged.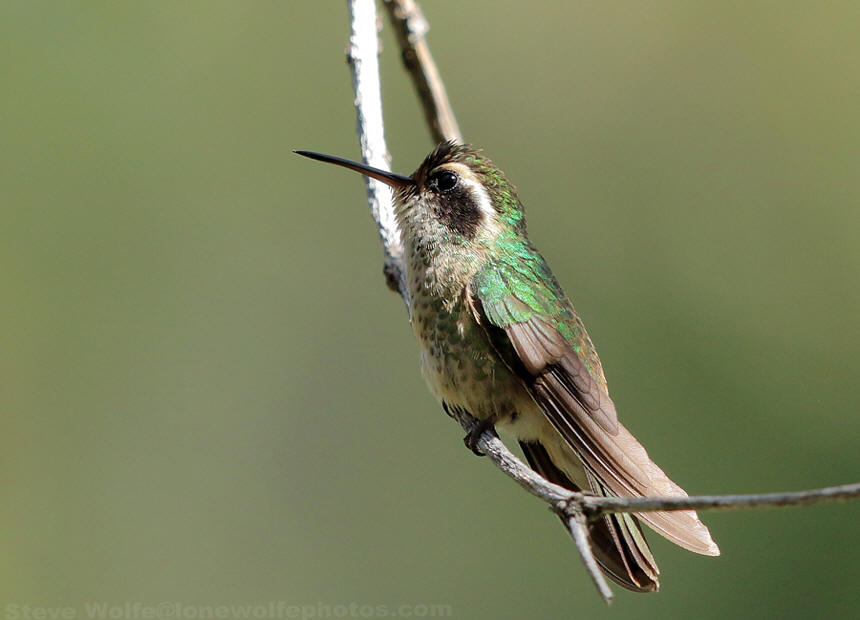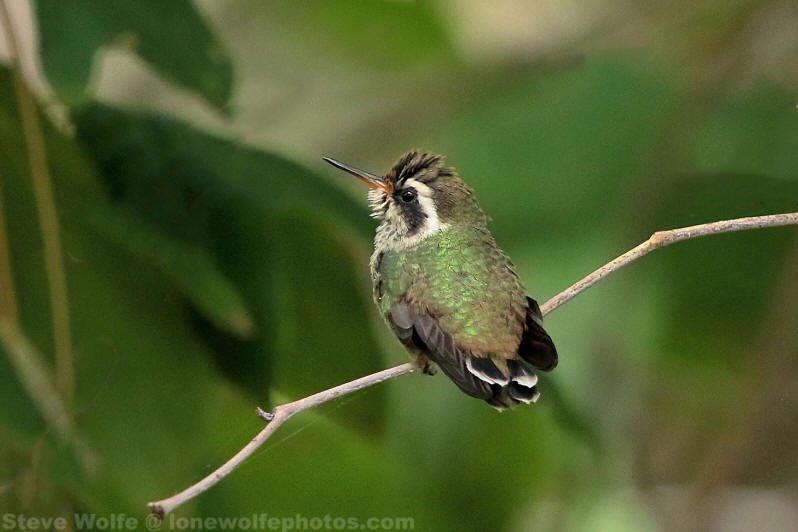 18 August 2019, photo by Steve Wolfe
All photos are copyrighted© by photographer