Blackburnian Warbler (Setophaga fusca), Log Corral Spring, Maricopa County
This Blackburnian Warbler was photographed by Tommy DeBardeleben on 01 April 2022.

One of the most infrequently reported vagrant eastern North American warblers in the state. The vast majority of the records fall between late September and late October (most of these are from the first three weeks in October), but there are also a few mid-May and late June sightings as well. An early April sighting is an unusual record.

Male coming into breeding plumage. Orange throat and supercillum, black ariculars forming a triangle shape at the end, black crown with orange median crown stripe, black flank streaking, etc.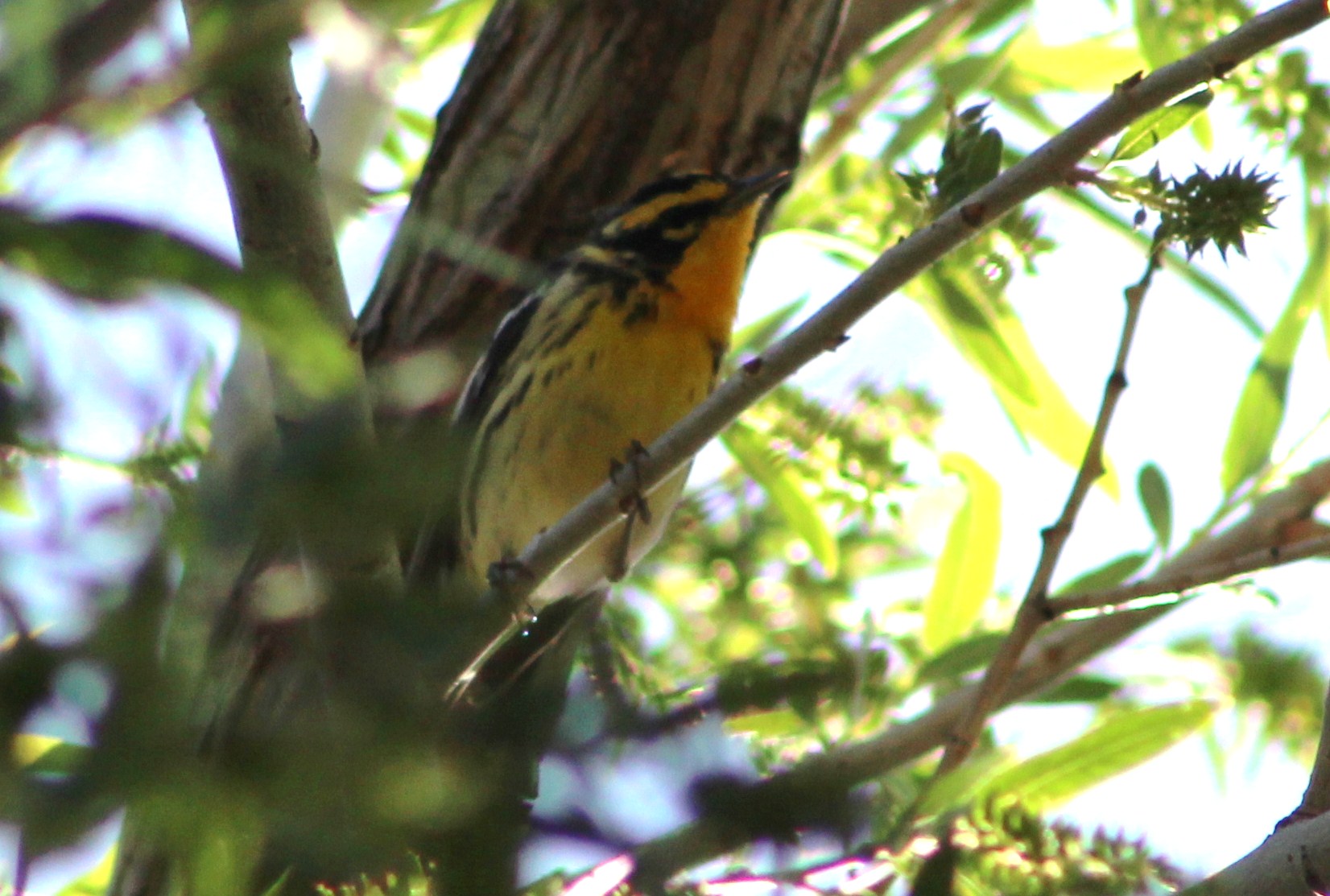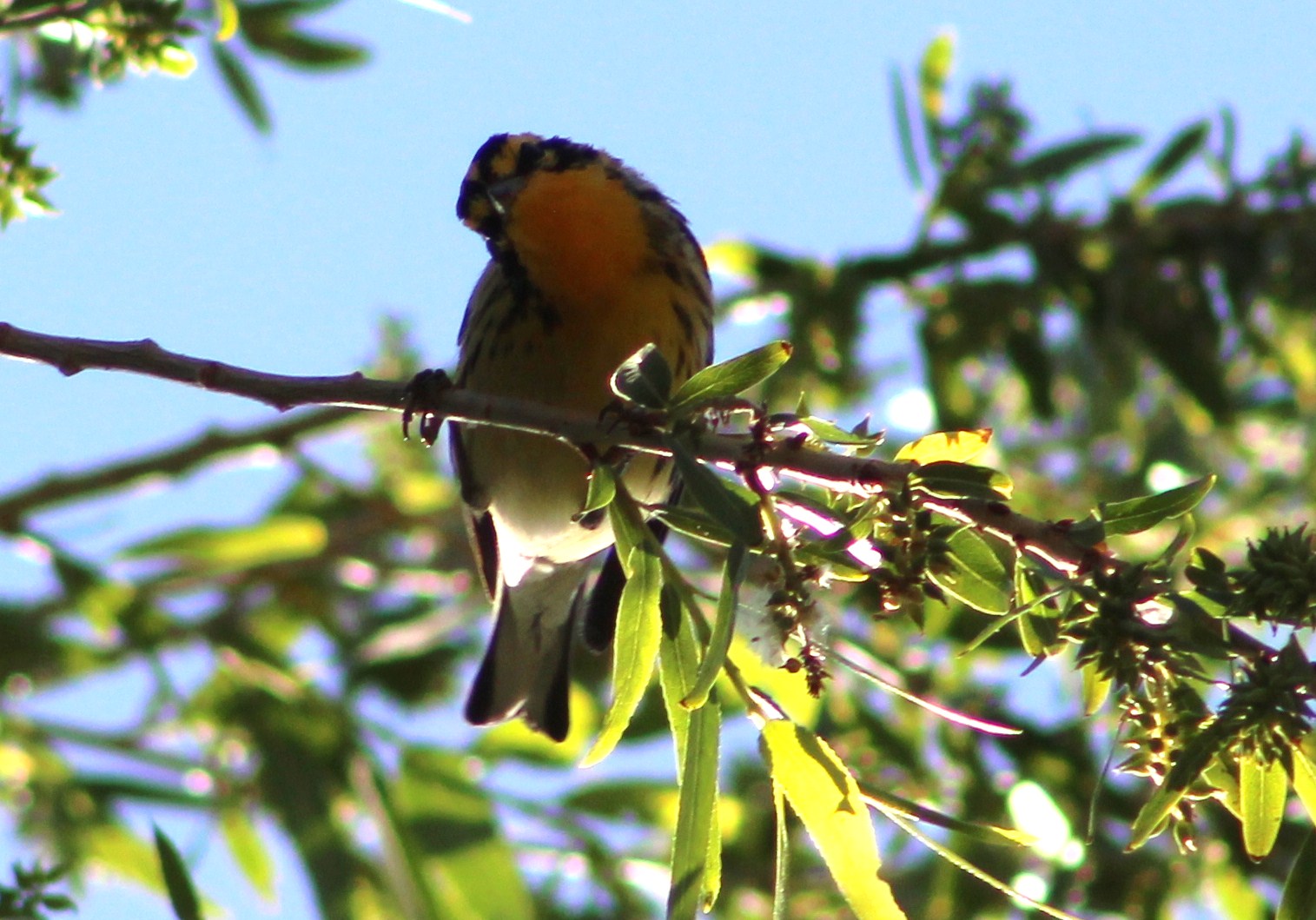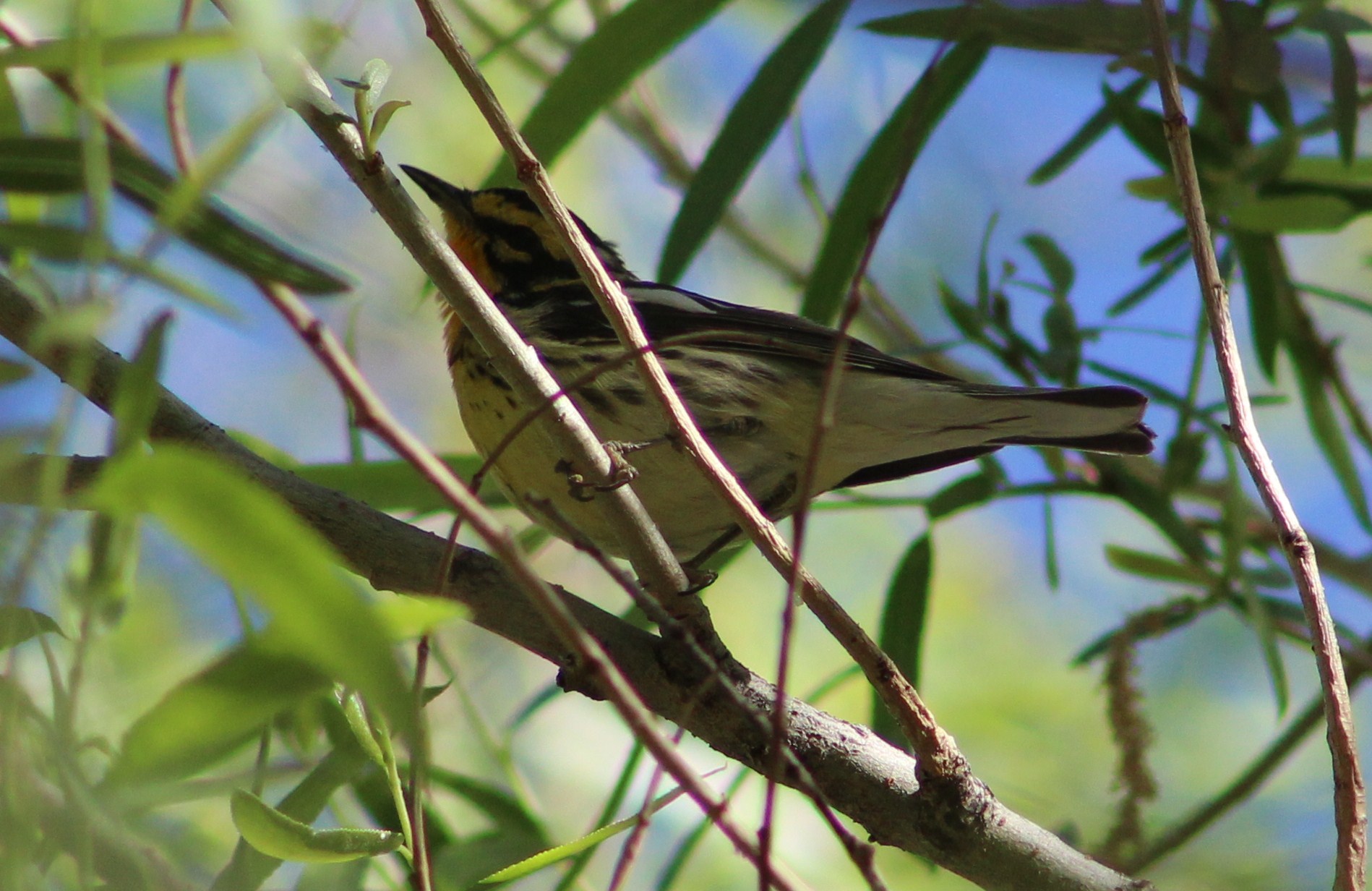 01 April 2022, photo by Tommy DeBardeleben
All photos are copyrighted© by photographer