Elegant Tern (Thalasseus elegans), Amado sewage treatment pond, Pima County
This Elegant Tern was photographed by Dave Stejskal on 14 June 2022.

Elegant Tern is a a very rare visitor to s. Arizona from the Gulf of California, mostly in the spring and early summer when strong southwest winds out of the Gulf are common. Like 2021, 2022 was a particularly good year for this species in s.c. Arizona, with multiple birds documented.

Elegant Tern is a large tern with a shaggy black crest in alternate plumage, black legs, and a long, thin, and slightly drooping orange bill that pales to yellowish distally.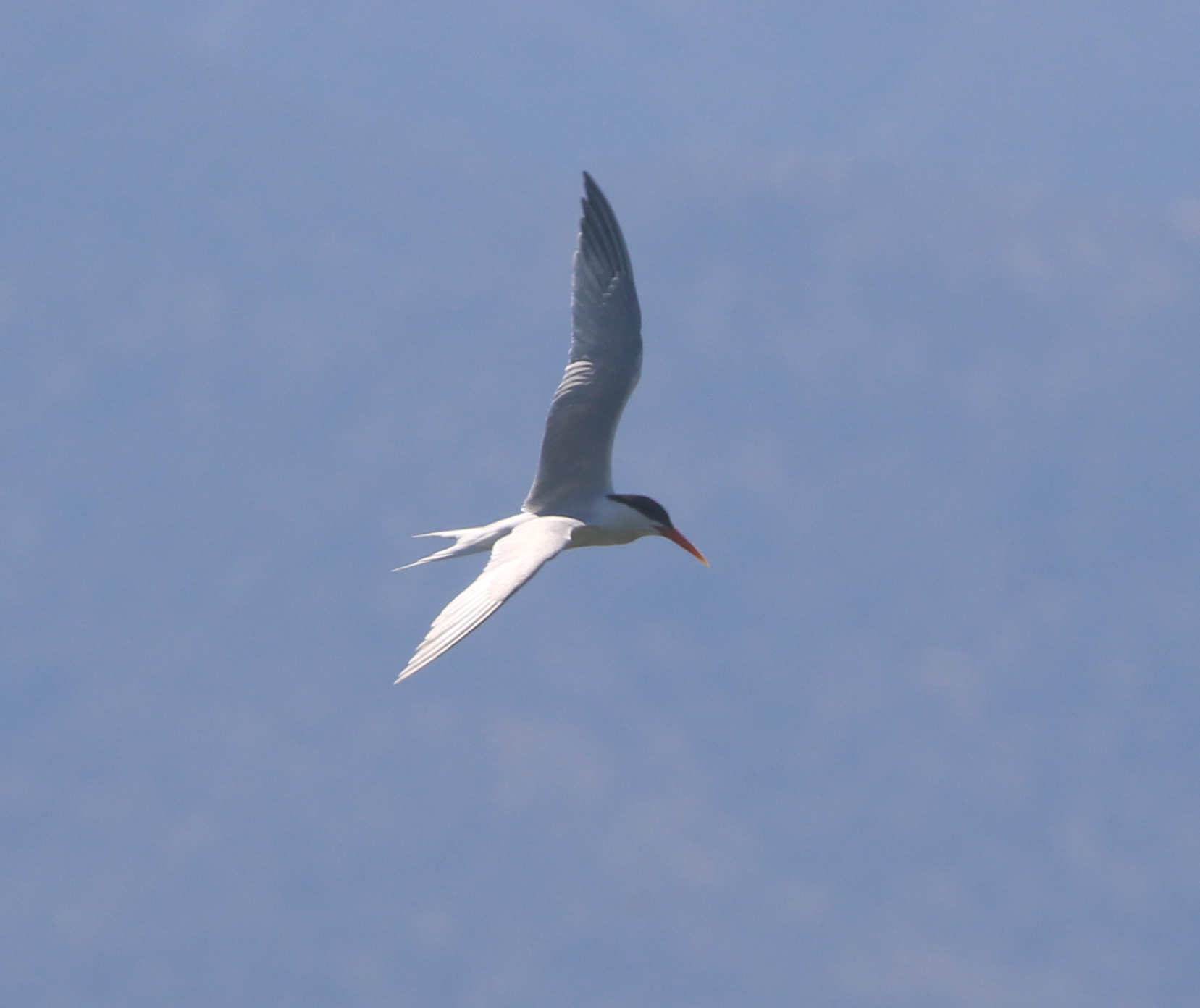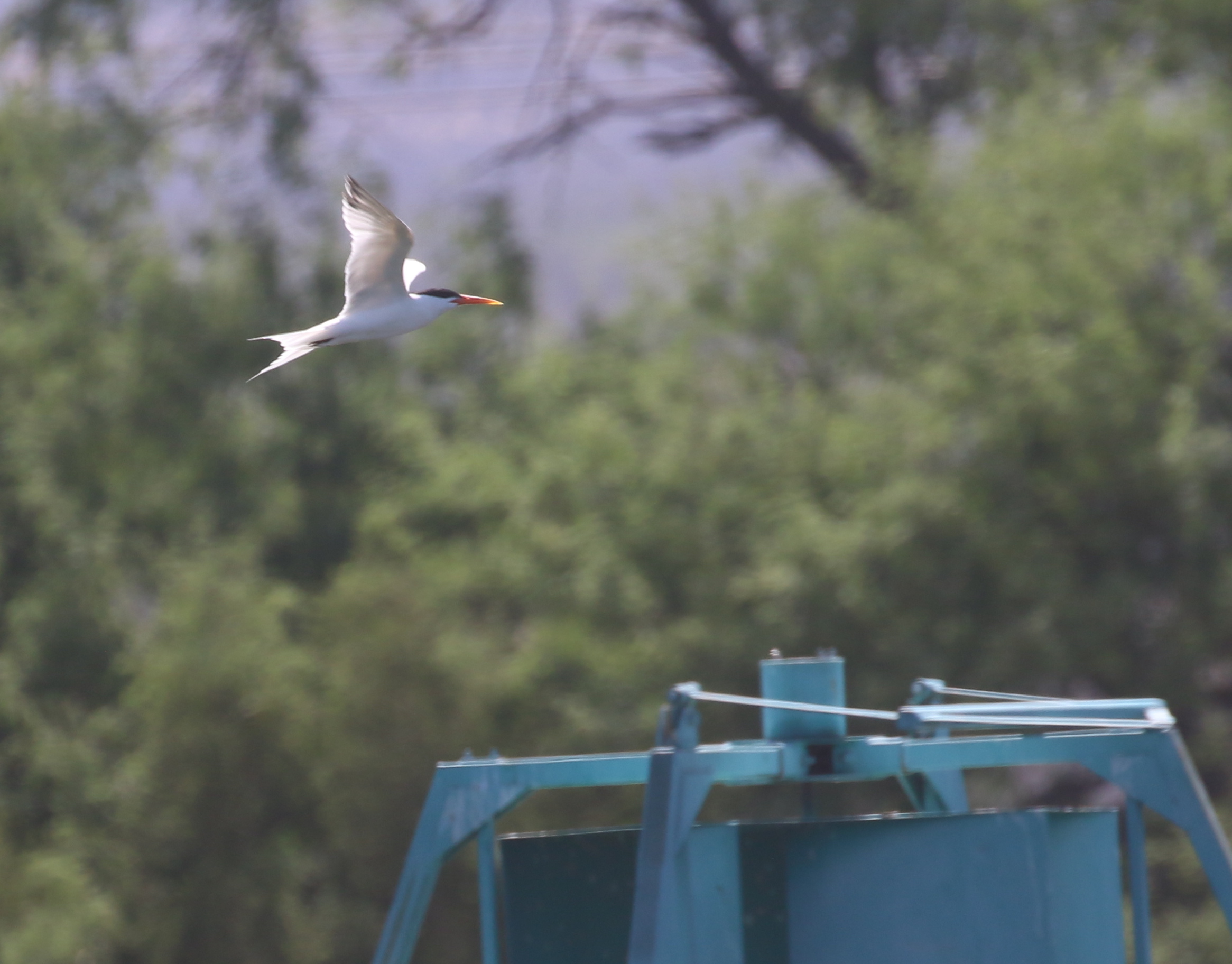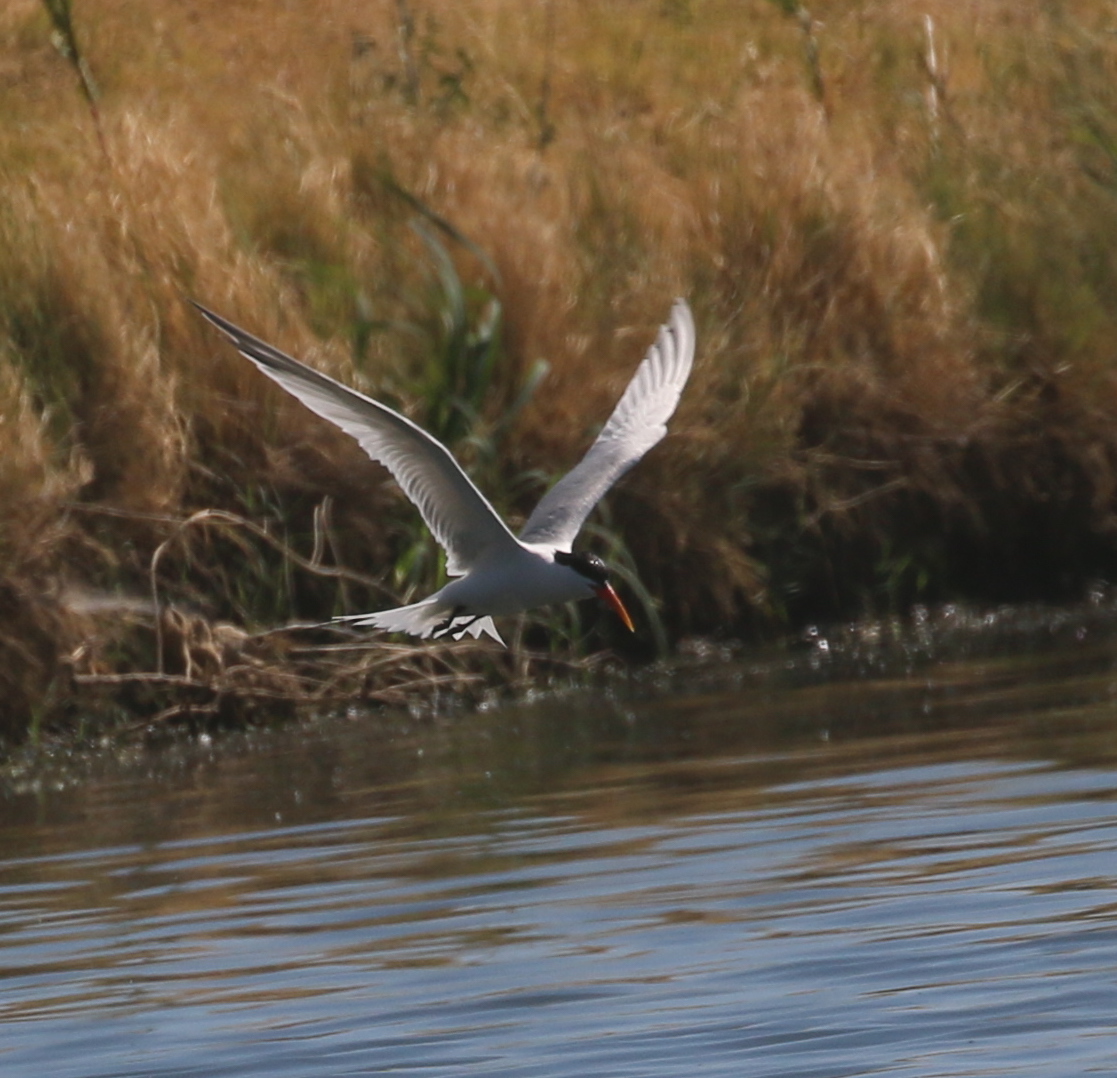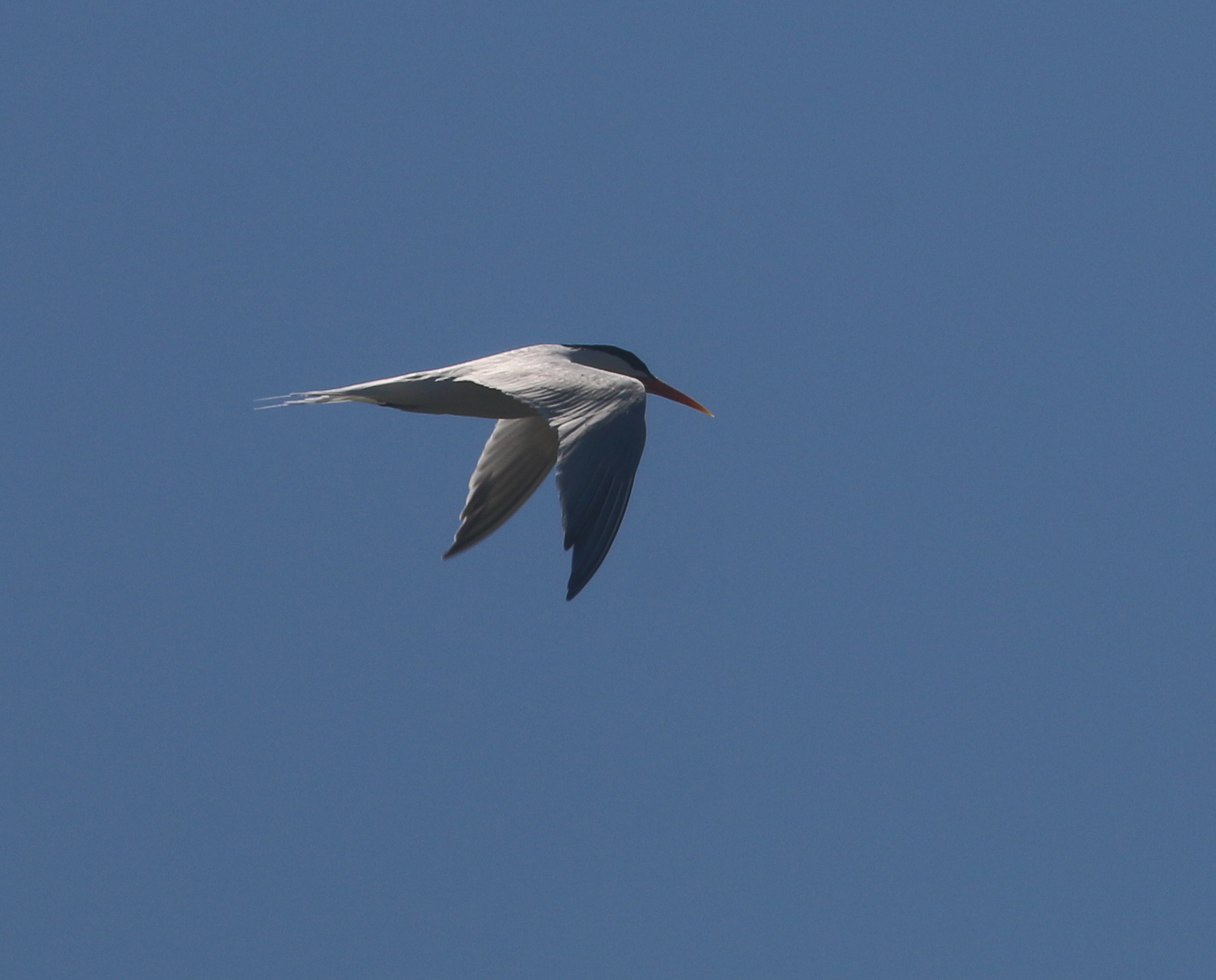 14 June 2022, photo by Dave Stejskal
All photos are copyrighted© by photographer