Flame-colored Tanager (Piranga bidentata), Lower Ida Canyon, Huchuca Mts., Cochise County
This Flame-colored Tanager was photographed by Dave Stejskal on 25 April 2022

This female Flame-colored Tanager was first found by Felipe Guerrero on 25 Apr., 2022 in Lower Ida Canyon on the west side of the Huachuca Mts. and was photographed by him and Dave Stejskal. The same bird was relocated in nearby Oversite Canyon a couple of hours later the same morning.

Flame-colored Tanager has become a nearly annual Spring and Summer visitor to the mountains of s.e. Arizona, but is still considered casual in the state and requires documentation by the ABC. Besides its general rarity, documentation is requested for this species in order to rule out infrequent hybrids between this species and Western Tanager.

Birds that are thought to be pure Flame-colored Tanagers have large, blackish bills with gray lower mandibles, a well-defined dusky auricular patch, white wingbars (especially the tipping to the median coverts), extensive white tail corners when viewed from below, and a dull orange-olive (males) or olive (females) rump.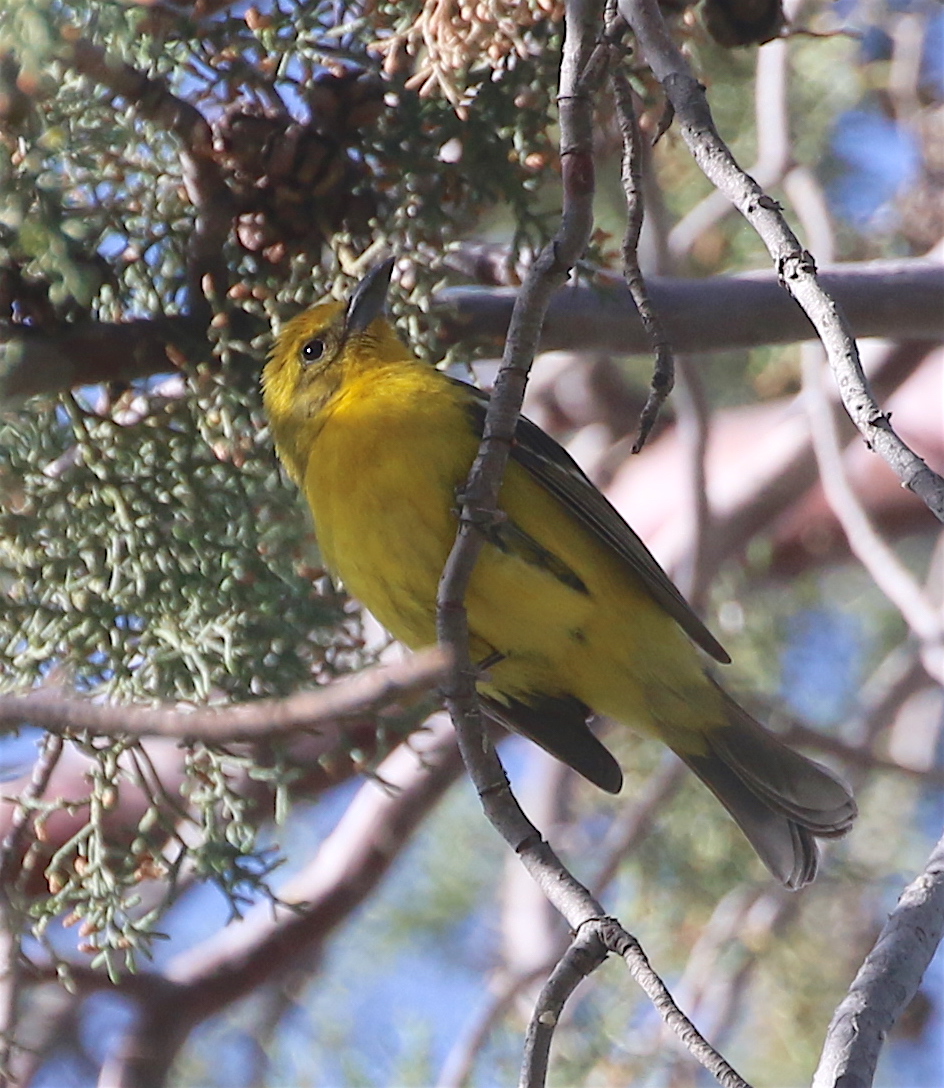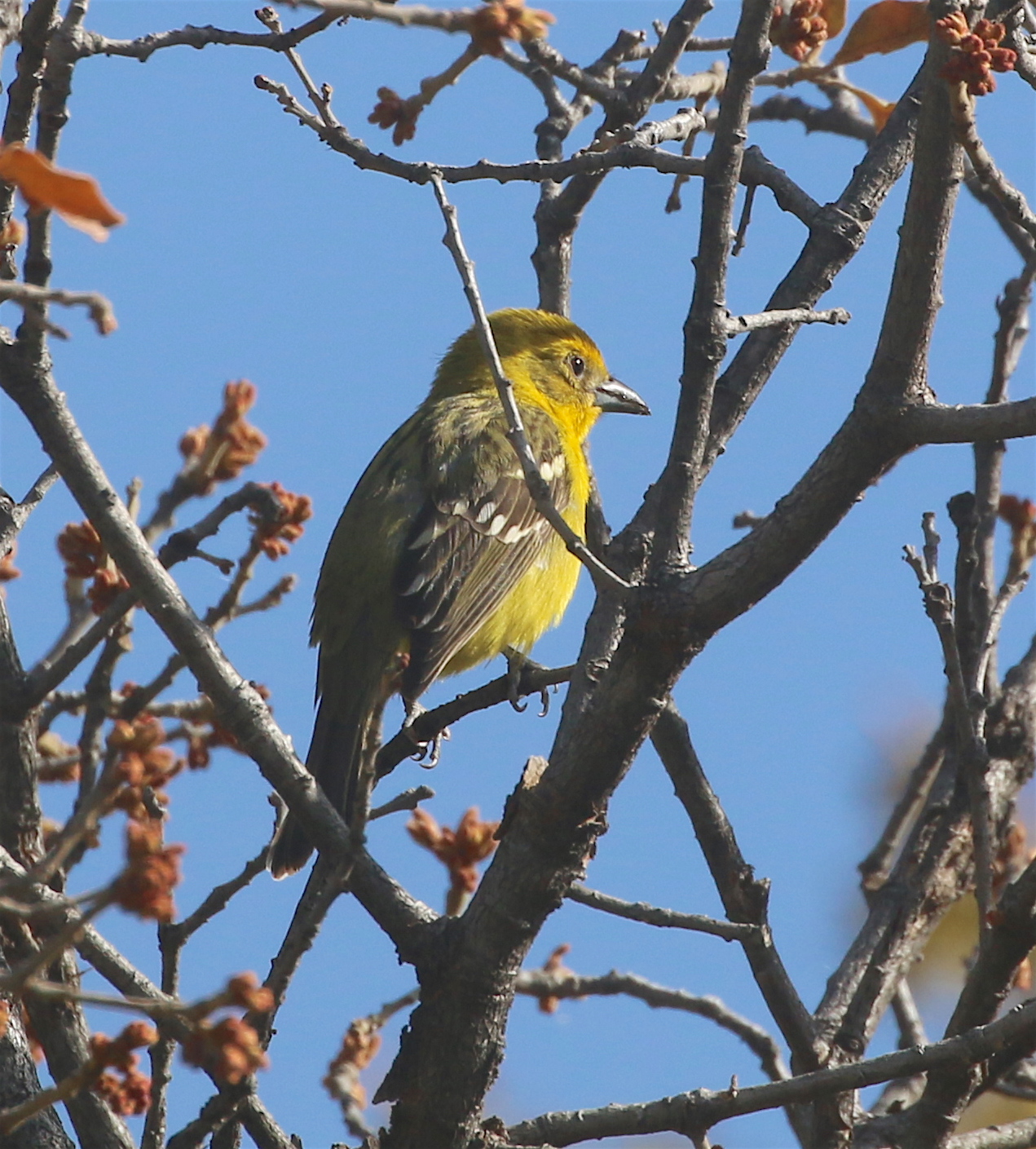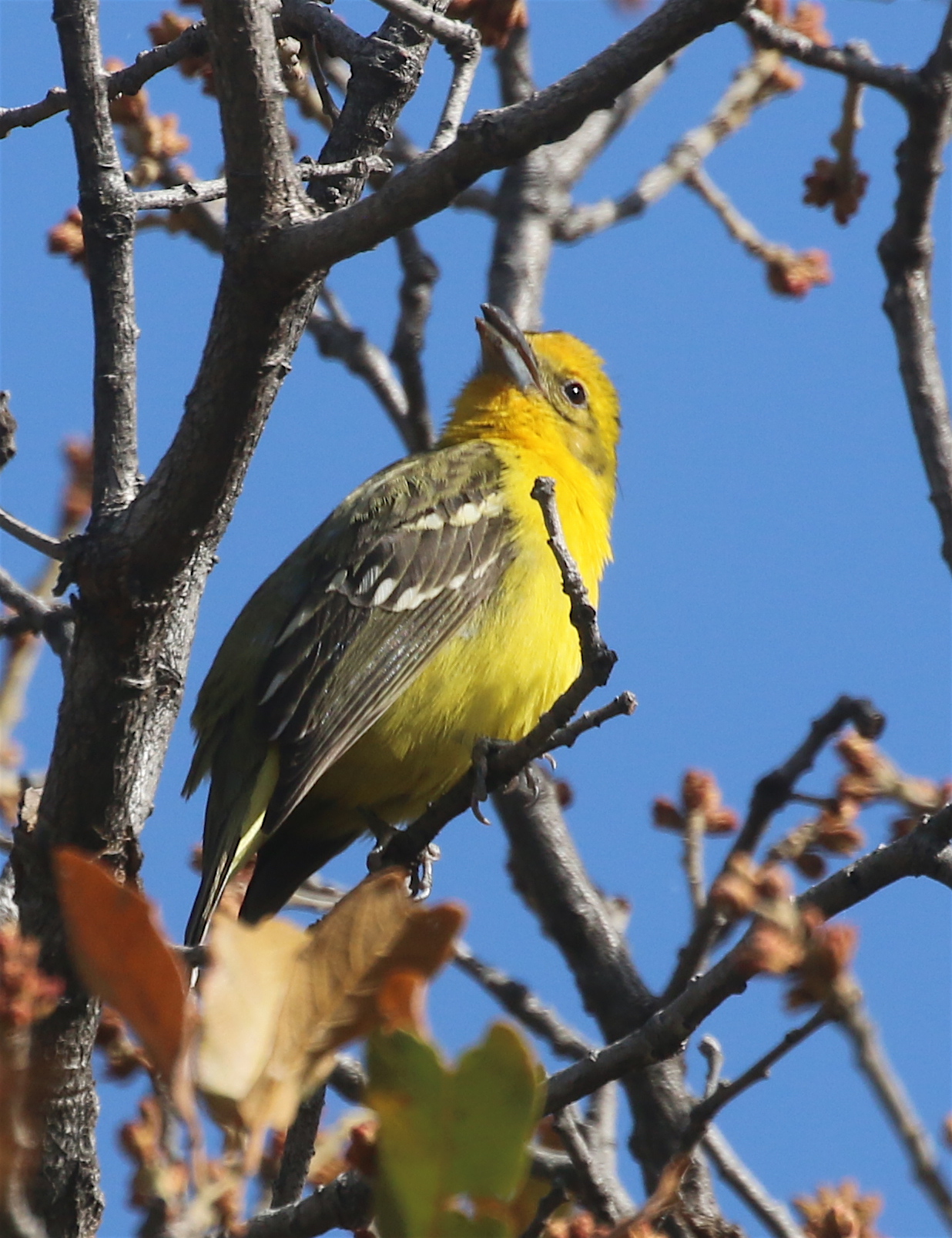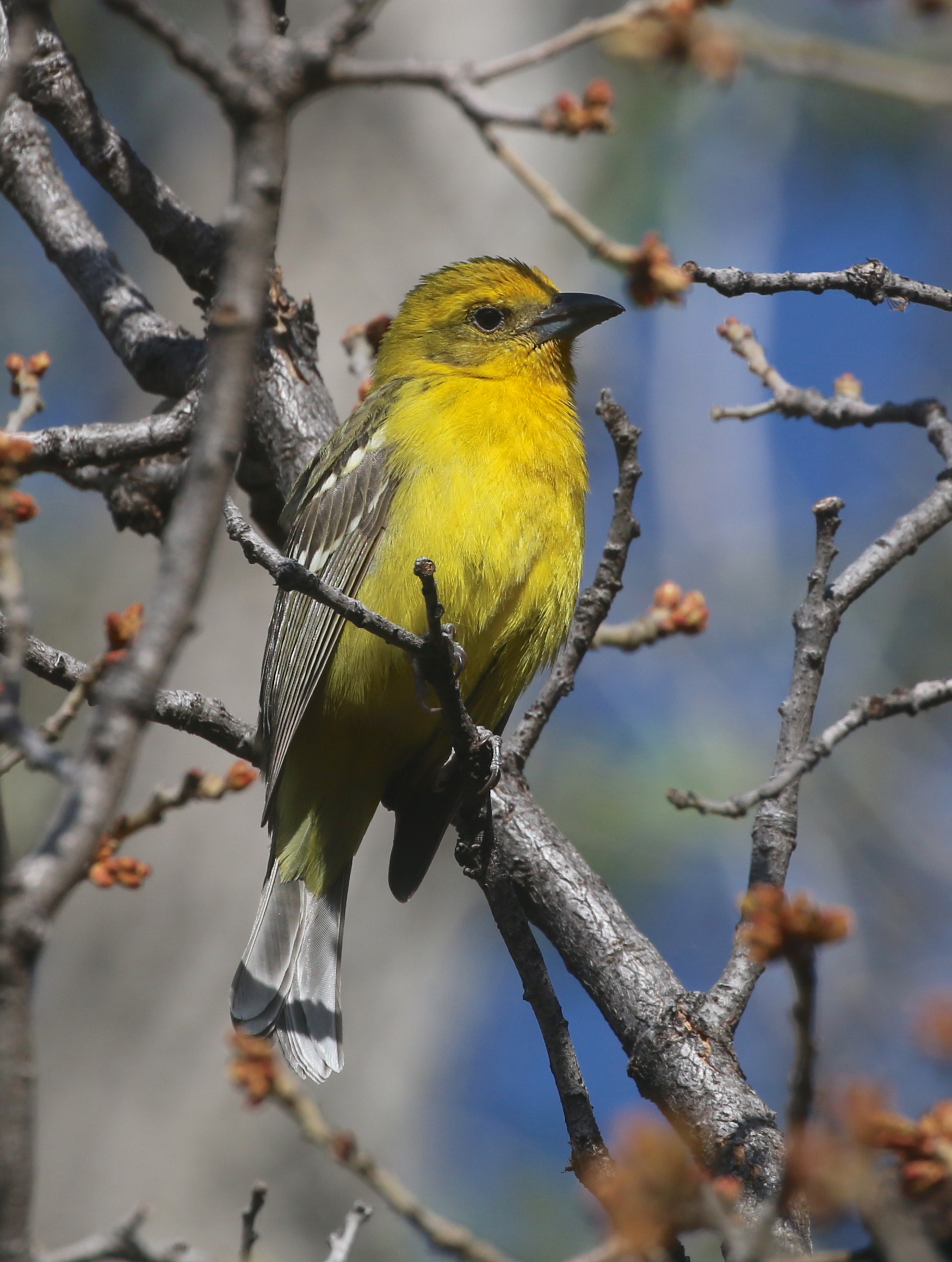 25 April 2022, photo by Dave Stejskal
All photos are copyrighted© by photographer