Pine Flycatcher (Latin Name), Rose Canyon Lake Campground, Pima County
This Pine Flycatcher was photographed by Chris Benesh on 11 May 2022.

Amazingly, this individual was discovered in mid April and originally identified as a Cordilleran Flycatcher, and re-identified as a likely Pine Flycatcher by Chris Benesh - but not until almost mid-May! Luckily, this bird was still present, and was well documented with photos and recordings - and remained on territory for a couple of months! If accepted, the second county, state, and country record of this species.

Long, narrow bill with bright orange colored mandible. Long pointed wings, ala HAFL, but overall washed out Western Flycatcher like appearance. Was singing three song elements diagnostic of this species. Additional photos and sound recordings can be found in this eBird checklist https://ebird.org/checklist/S111889480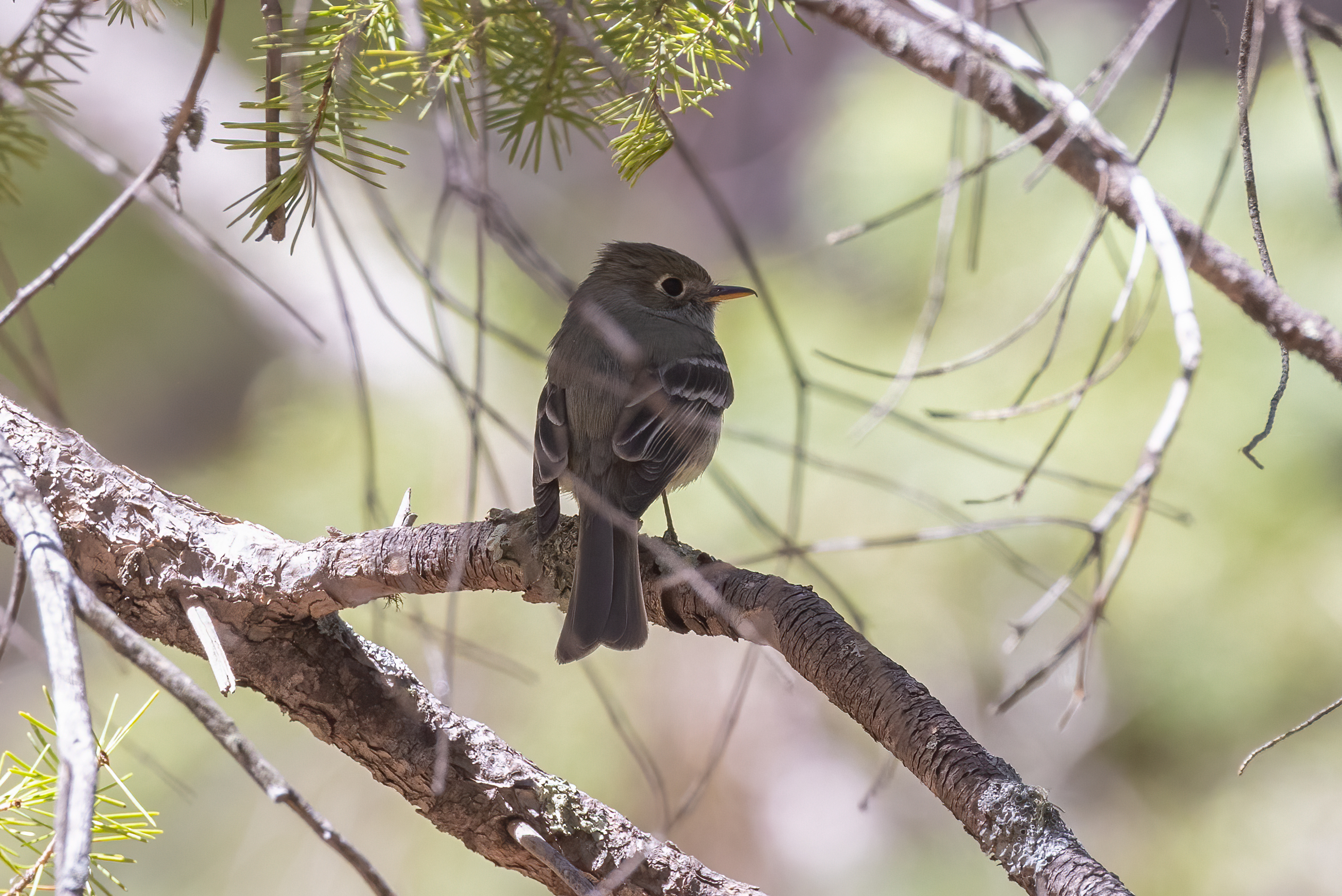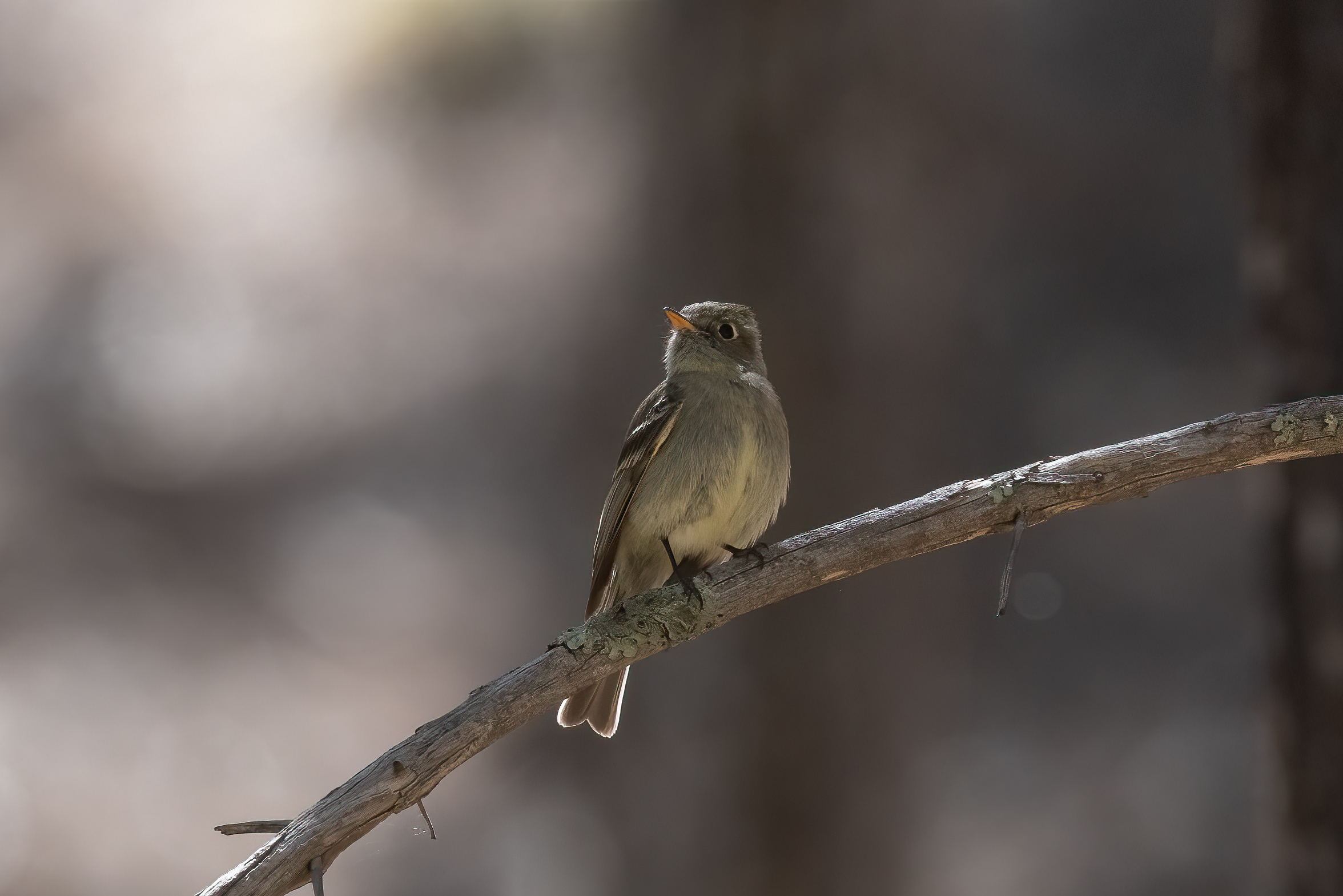 11 May 2022, photo by Chris Benesh
All photos are copyrighted© by photographer