Red-eyed Vireo (Vireo olivaceus), Santa Cruz River, Tubac, Santa Cruz County
This Red-eyed Vireo was photographed by Scott Olmstead on 29 May 2022.

Rare migrant throughout Arizona, with fewer than 10 records per year and the majority of records coming during fall migration.

Breeds east of the Rocky Mountains and in the Pacific Northwest; winters east of the Andes in South America.

Pale whitish body with lack of yellow eliminates Yellow-green Vireo.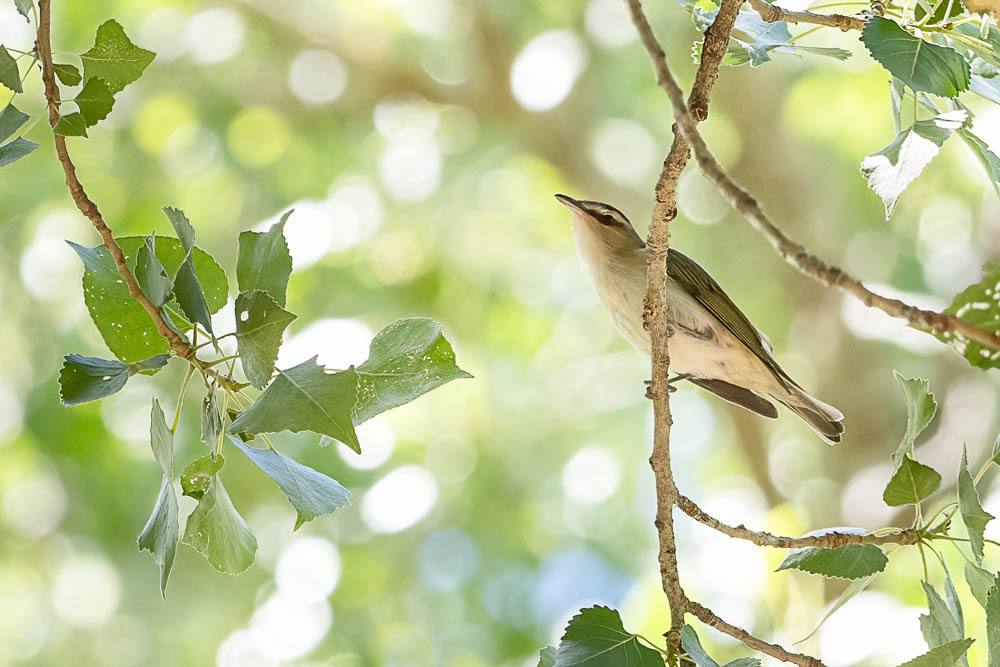 29 May 2022, photo by Scott Olmstead
All photos are copyrighted© by photographer