Yellow Grosbeak (Pheucticus chrysopeplus), Sedona Wetlands Preserve, Yavapai County
This Yellow Grosbeak was photographed by Larry Scacchetti on 26 October 2021.

Yellow Grosbeak is a casual visitor to Arizona from Mexico, with all previous records falling between May and August.There have been about 25 previous records from Arizona.If accepted, this would represent the farthest north record in Arizona.

Large Grosbeak with large bill. All yellow underside, green yellow on top. Broken white wing bars.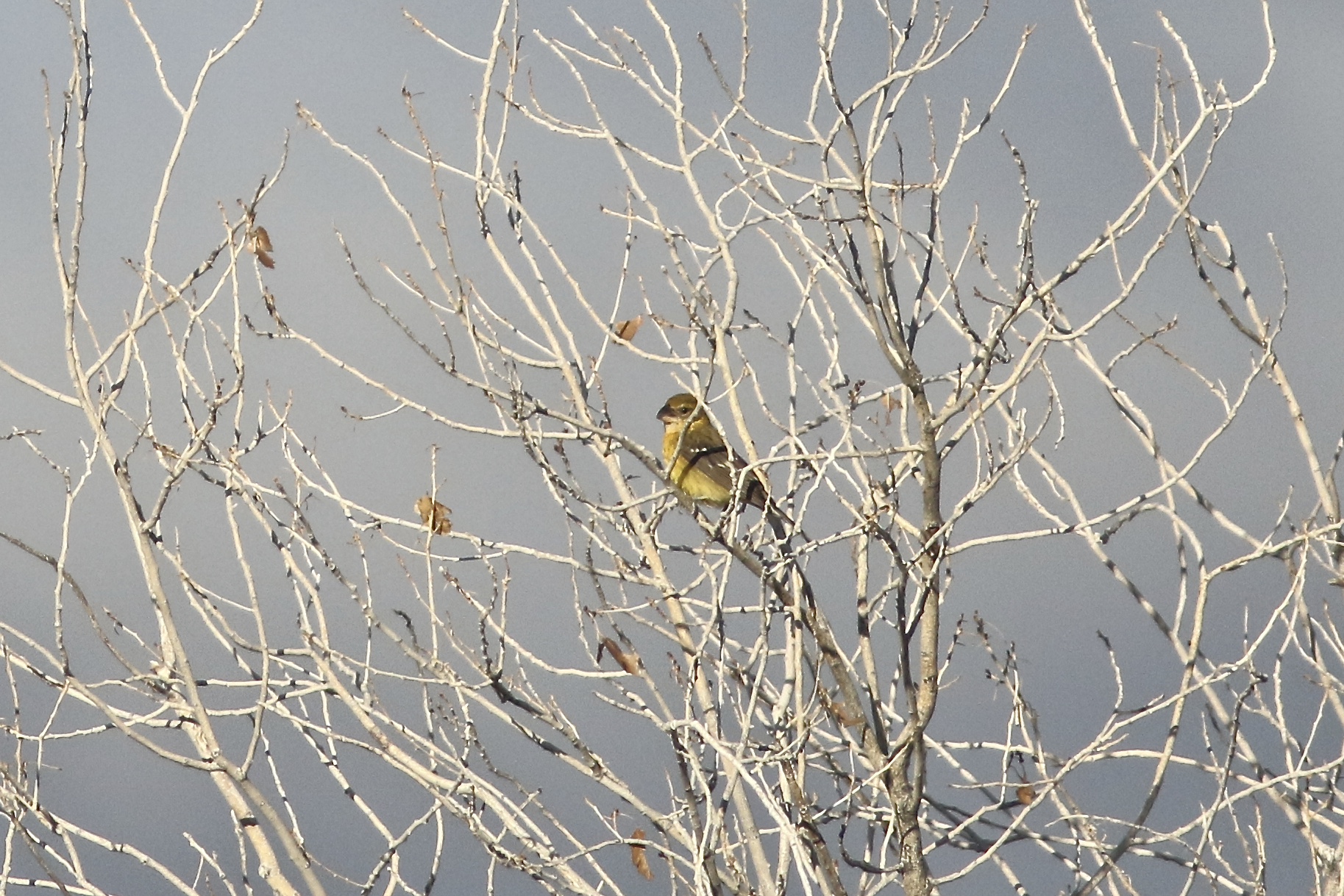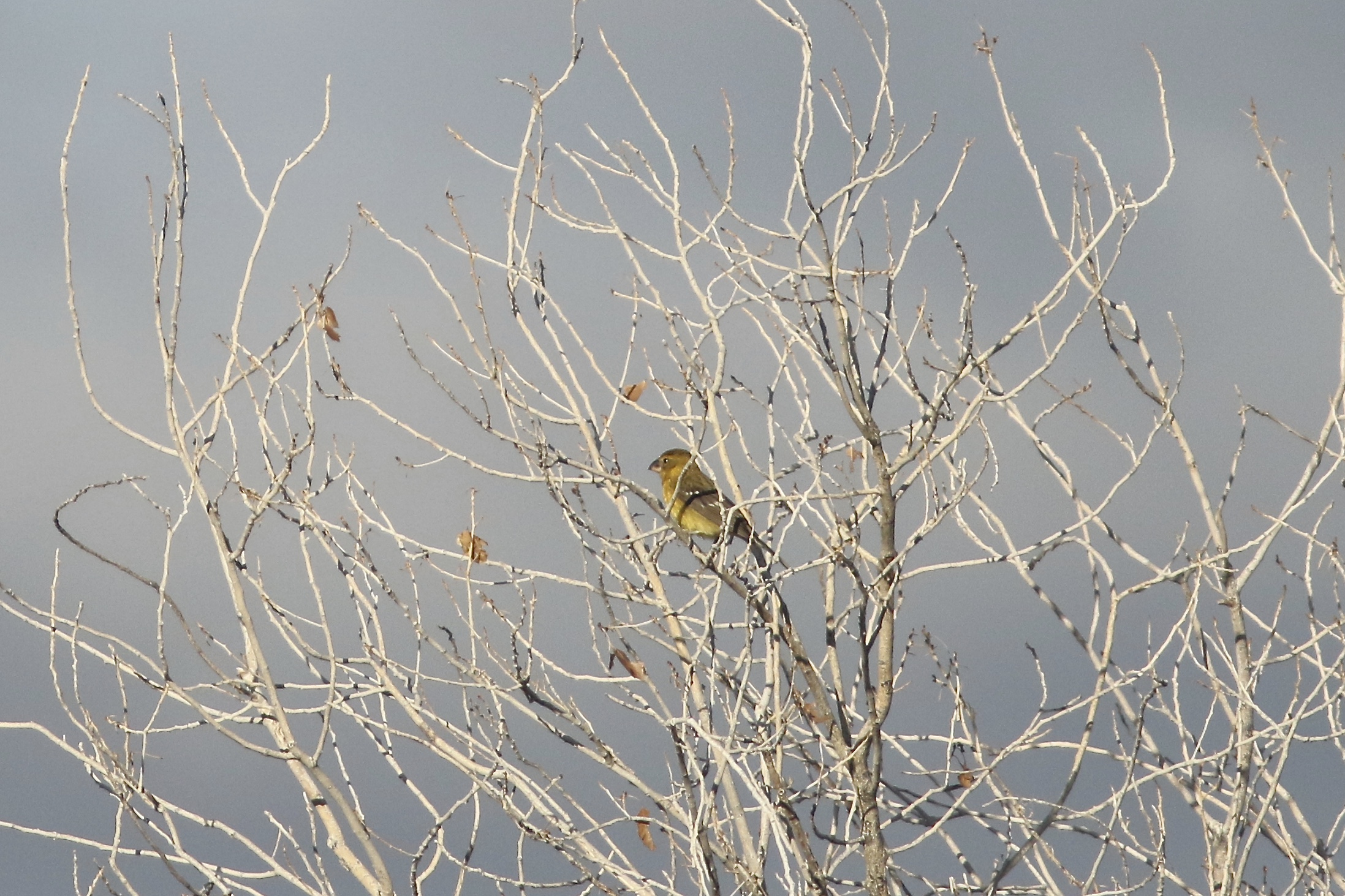 26 October 2021, photo by Larry Scacchetti
All photos are copyrighted© by photographer