Yellow-green Vireo (Vireo flavoviridis), Leslie Canyon NWR, Cochise County
This Yellow-green Vireo was photographed by Steven Tracey on 27 August 2022.

Yellow-green Vireo is a casual summer visitor to Arizona. All of the nearly 20 records come from late May to early September, with most from July and August. This is similar to the pattern seen in Texas, as opposed to the pattern of vagrancy along the Pacific Coast, where most of the records are later during the fall.

Similar to Red-eyed Vireo, but with a heavier bill, and more muted head patter. Also note the bright yellow sides and undertail coverts.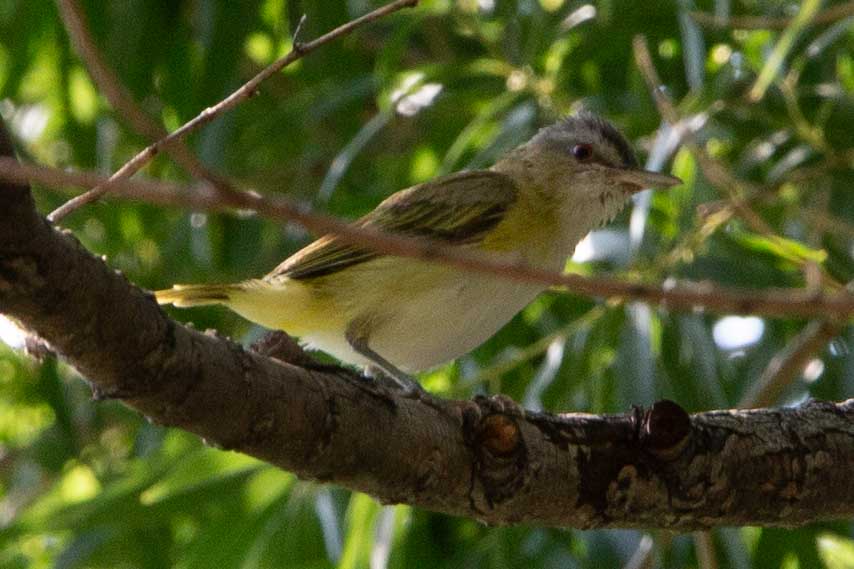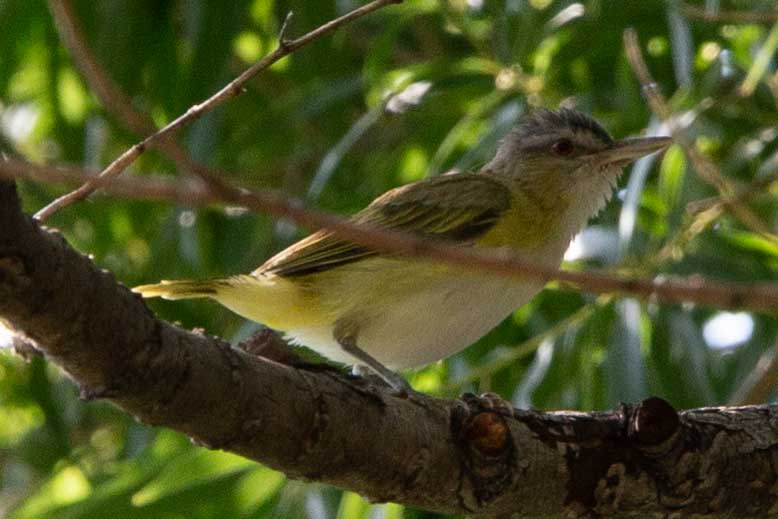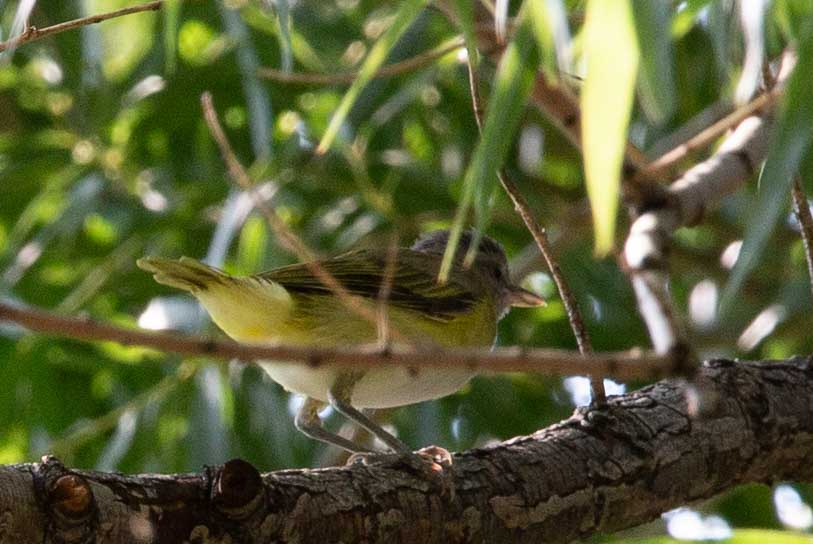 27 August 2022, photo by Steven Tracey
All photos are copyrighted© by photographer