Orchard Oriole (Icterus spurius), Paradise, Cochise County
This Orchard Oriole was reported by Jackie Lewis and photographed by Robert Shantz on 27 April 2004 at the George Walker House in Paradise.

Orchard Oriole is a casual transient in Arizona, mostly in late spring and summer with a few winter records.
Note the overall greenish coloration, short relatively straight bill and short tail.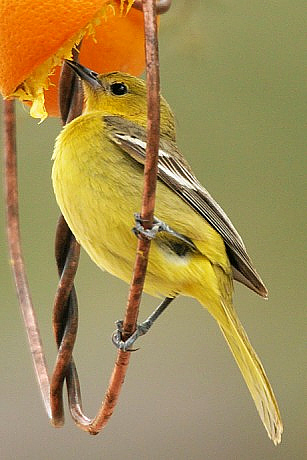 27 April 2004, photo by Robert Shantz