Tundra Swan (Cygnus columbianus), Palo Verde, Maricopa County
Adult Tundra Swan photographed by Jim Burns in Palo Verde Arizona about a half mile east of Palo Verde on Baseline Road feeding in a field on the north side of the road. This is a Tundra Swan because of the diagnostic small yellow spot on the facial skin near the eye.
Although not a review or sketch details species, there was a controversial immature swan in Palo Verde last year that some thought was a Trumpeter Swan. This may be the same bird from last year returning as an adult, which in turn suggests the possibility that the controversial immature swan from last year was a Tundra, the expected swan in Arizona.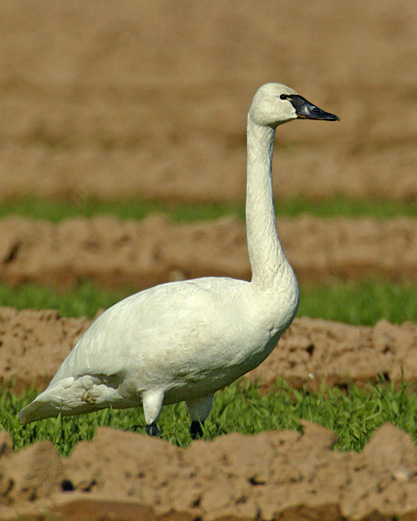 9 February 2008 photo by Jim Burns