White-eared Hummingbird (Hylocharis leucotis), Madera Canyon, Santa Cruz County
A pair of White-earred Hummingbirds was coming to the feeders at the Santa Rita Lodge in Madera Canyon on 6 May 2008 as reported by Bev Postmus. The female was photographed by Clair Postmus on 06 May 2008.
The extremely prominent, bright white eyebrow of both sexes of the White-eared Hummingbird is unmistakable.
White-eared Hummingbird is a rare summer resident in the mountains of Southeastern Arizona and is usually found coming to hummingbird feeders.

Submitting photos to AZFO does not constitute reporting a rare bird for consideration as an official record. To ensure that a record becomes official, details or photos of Sketch Details Species should be sent to the Editors of North American Birds and a full report of Review Species should be submitted to the Arizona Bird Committee. Most rare birds are under _documented and subsequent observers of a rarity are always encouraged to submit reports and additional photos, especially for birds that are challenging to identify.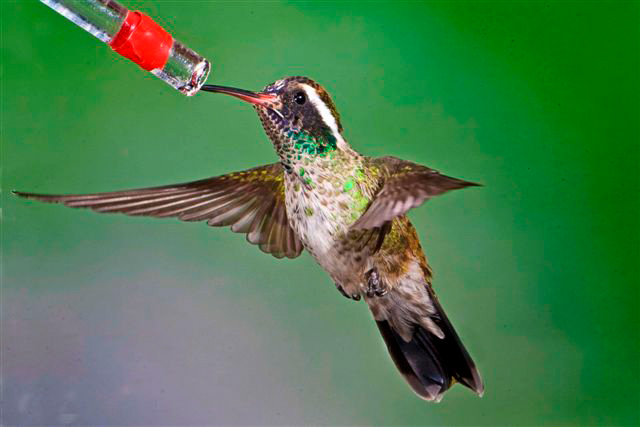 06 May 2008, photo by Clair Postmus